Balboa Bar taste off
Good scientists that we are, we taste tested the two most popular Balboa Bar purveyors on Balboa Island, Dad's and Sugar and Spice. We encountered S&S on Friday night an hour before they closed. The lines were crazy but I loved the quiet, dark atmosphere of the island at night.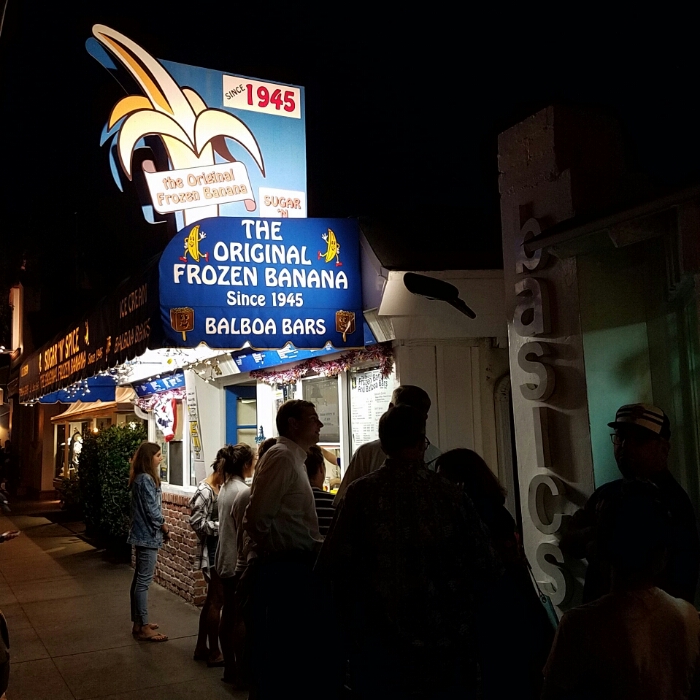 I was also impressed by the Heath Bar Crunch topping. Just enough ice cream to form a base for the heavy topping: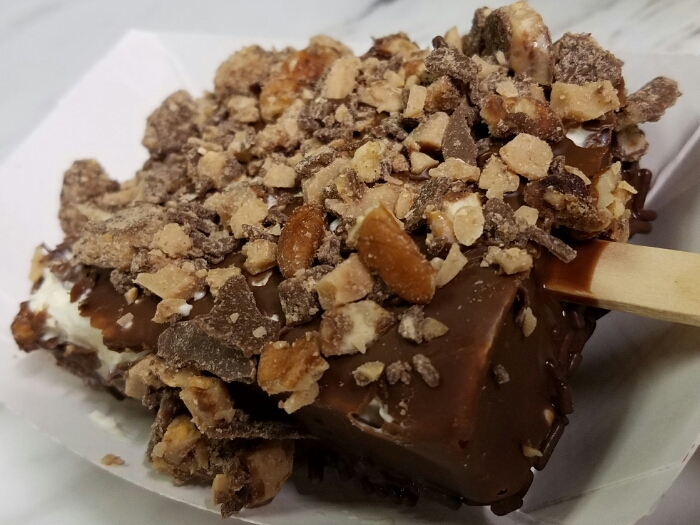 Then we hit Dad's the next day after a long day of walking the island and boating the Bay.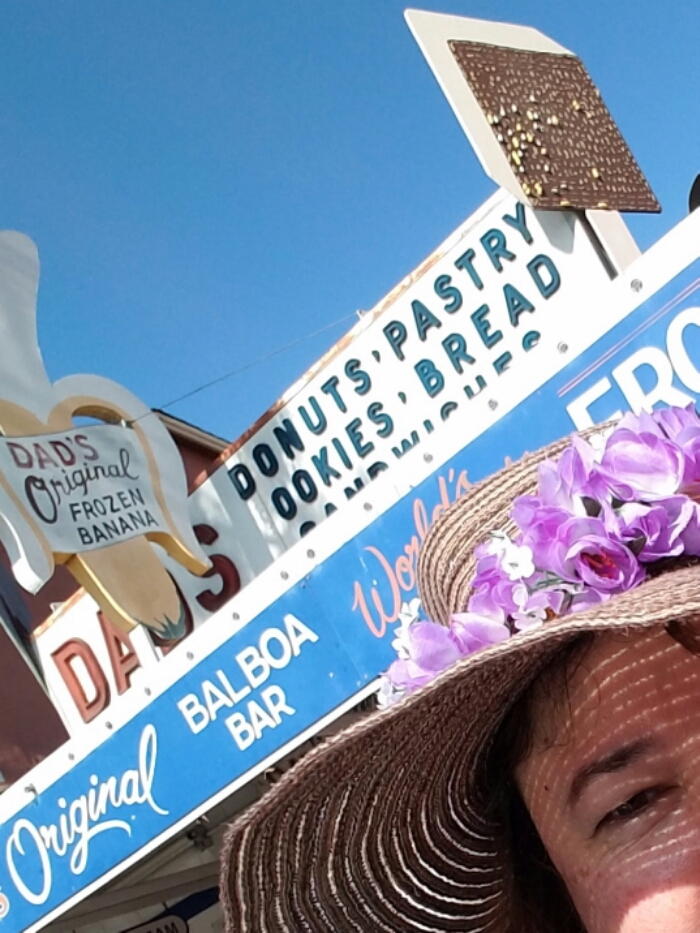 Vanilla with coconut and chocolate sprinkles: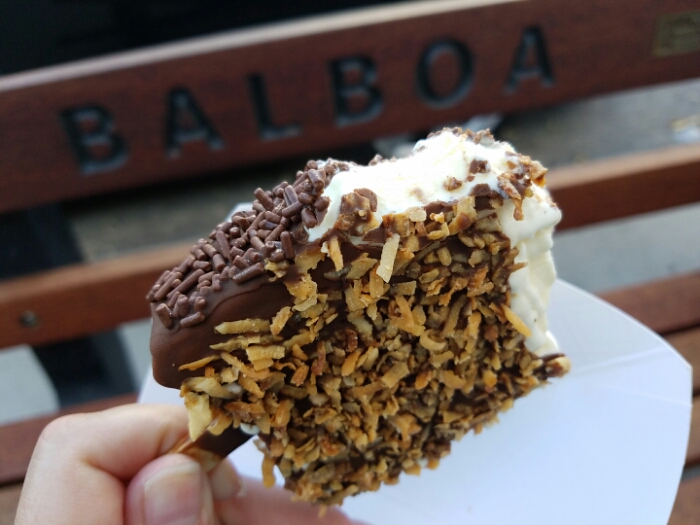 Vanilla with brickle: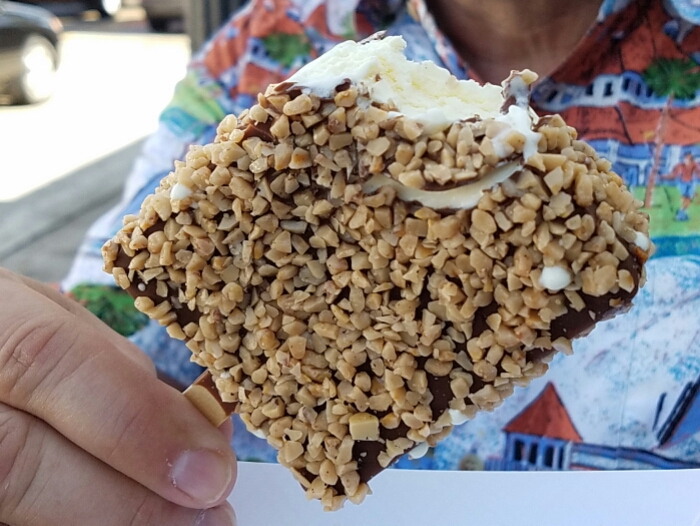 Our conclusion?
Best Balboa Bar: Sugar and Spice. Why? The bar is thinner, so the ratio of toppings to bar is better. Plus nothing can touch the sweet, crunchy, chocolatey goodness of the Heath Bar Crunch!
Best time to eat a Balboa Bar: Late at night when no one is looking.