Los Tacos (Oceanside)
Glad we decided to try this place again. The Al Pastor is the standout. Crispy, spicy, not greasy, and a hint of cinnamon? Nutmeg? I also tried a carnitas taco and that too was very good – meaty and again, not greasy.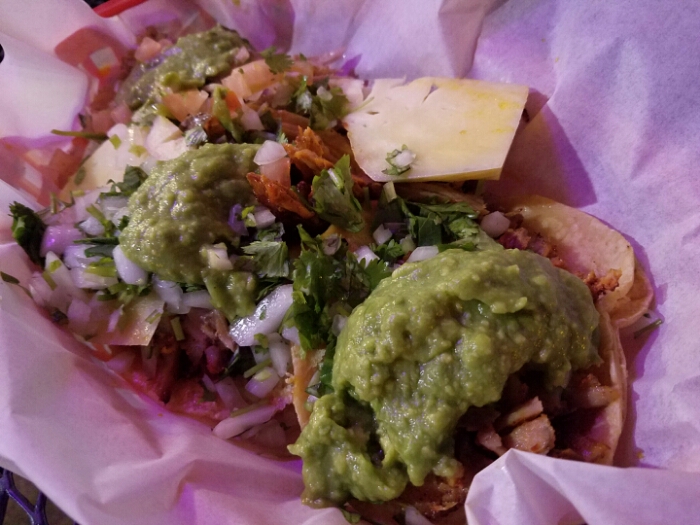 Sliced pineapple was a bonus. So was the addictive Serrano green sauce.
Mr A tried the Carne Asada but forgot it came with beans. What? Next time no beans. He also thought the tacos had "too much stuff" in them.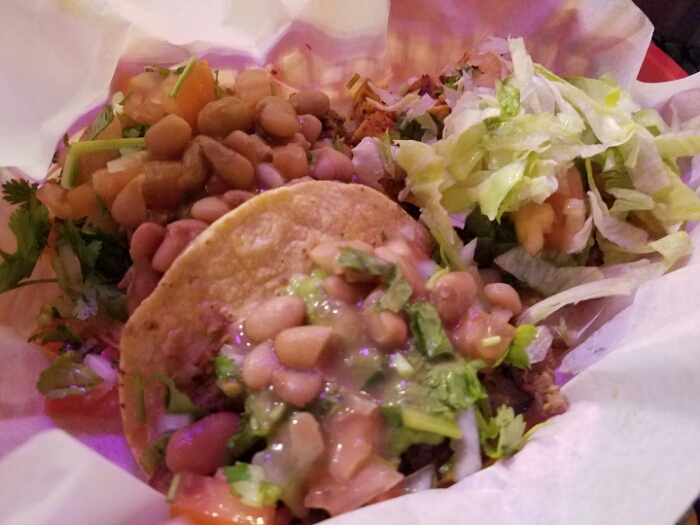 Ms S ate her Carne Asada and Pollo Asada before I could take a picture.