Mama Cellas (Rancho Bernardo)
We haven't been to Mama Cellas in a coons age but we were looking for a friendly little Neighborhood Italian. This place was packed to the brim – on Saturday night don't come at 7 p.m.! Or else you'll have to wait 2 minutes like we did.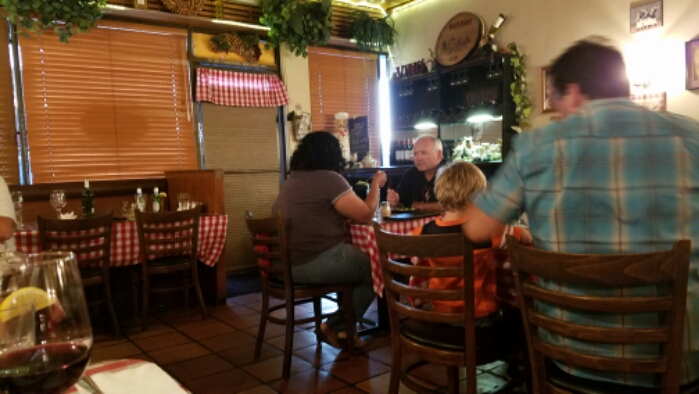 I tried the spicy Shrimp Fradiavolo pasta. This was good but a little on the acidic side. The pasta was cooked aldente and the shrimp was good but I just was not a fan of the sauce.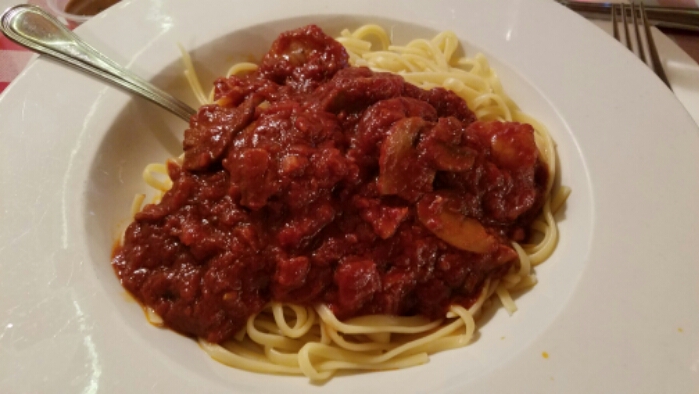 Mr A had the spaghetti and meat balls sauce which was decent and the meatball was above average.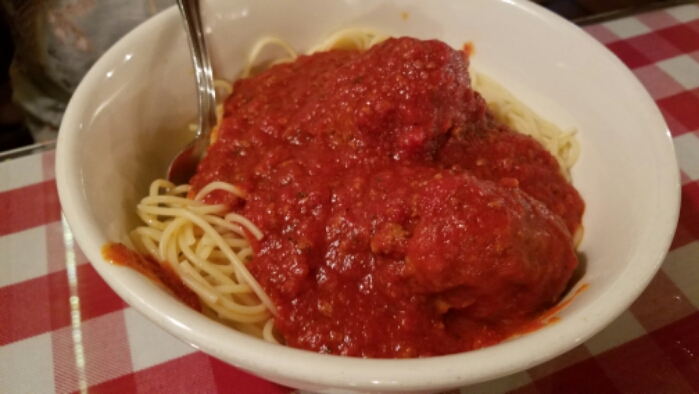 The girl had her usual penne and meat sauce on the side. Of which she had two bowls. They also brought out a huge basket full of garlic bread which brought them up a few notches in my opinion!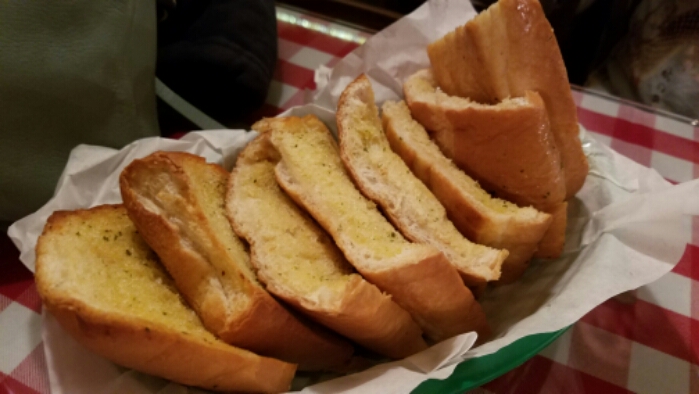 Sometimes you want just a little place to go hang out and have some spaghetti and meatballs. I think this is the place! Lot of folks were having pizza, we'll have to try that next time.