Week of Freedom
Day 1 – Pacific Poke Co
With Miss S away at camp, our week of gluttony began with some true Japanese style Poke. See previous post.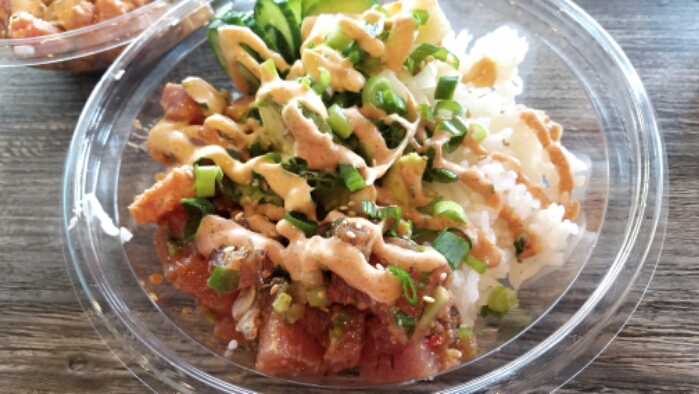 Day 2 – Davanti Enoteca (Del Mar)
Tonight we tried the corn salad – a warm salad with a vinaigrette dressing – very satisfying. Not shown: the sausage pizza and the cacio de pepe pasta that we chowed down way too fast. The weather was perfect on the patio.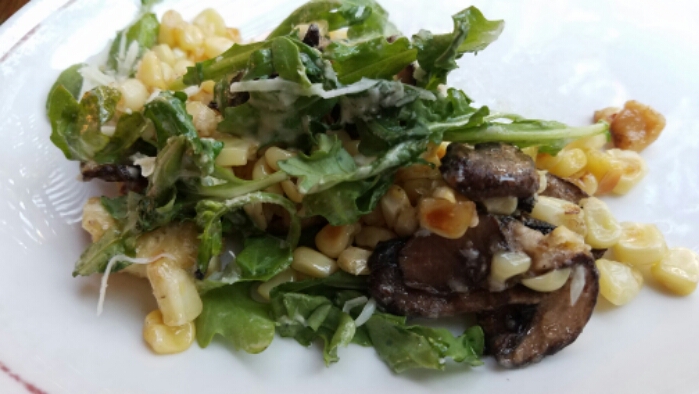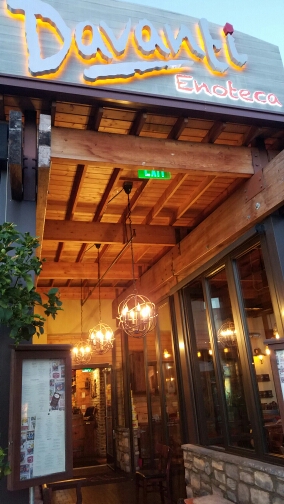 Day 3 – Karl Strauss
I was so hungry today after skipping lunch at work! We often split entrees, so half a Ribeye and a few spicy shrimp tacos was a good combination. Karl Strauss has great food. Too bad they sell nothing but beer. No Gin. No Tequila. No Vodka! Who can live this way?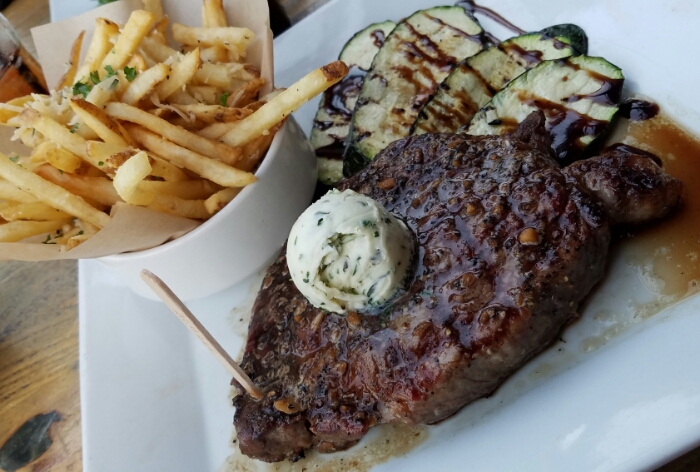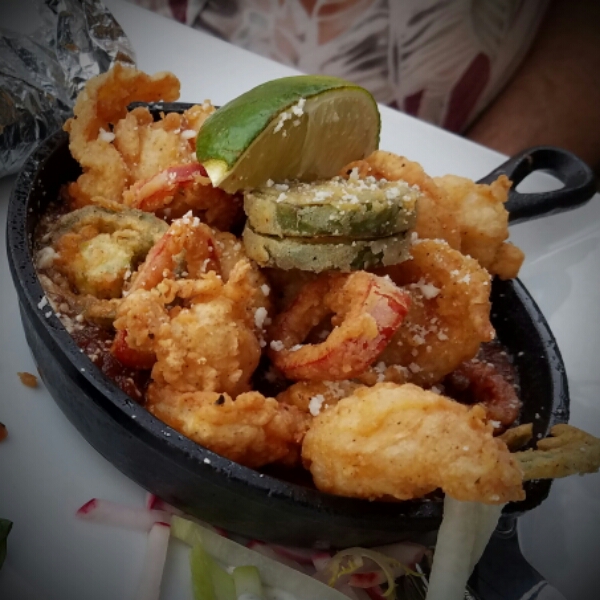 Day 4 – Dolce at the Highlands
And we're not even done with the week yet. Another beautiful July evening on the patio, with glasses of Pinot and Italian wine. Went well with the custom prosciutto, sausage, and burrata pizza and radiatore pasta with sausage. The pizza was excellent, nice fresh chewy crust. The pasta could have used a bright note like lemon juice. Stratospheric wine prices – not sure that 9oz of Pinot was worth $21.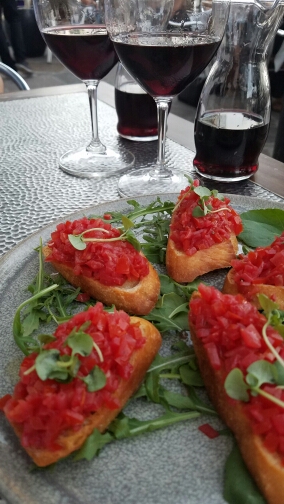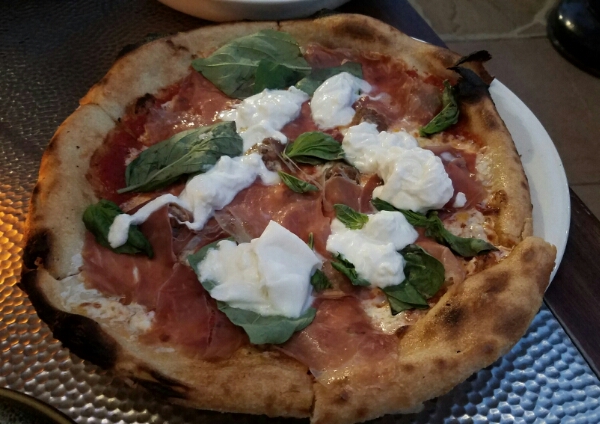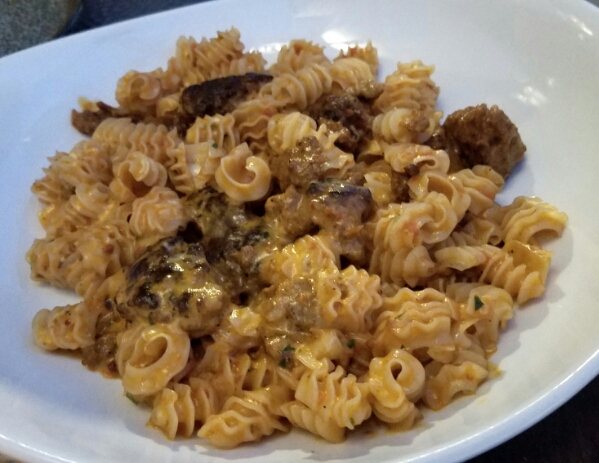 Day 5 – Piacere Mio (4S Ranch)
Pizza and pasta on the patio – it's like a broken record over here folks. This was my favorite Bruschetta of the week. Tons of olive oil and balsamic vinegar, and high quality prosciutto.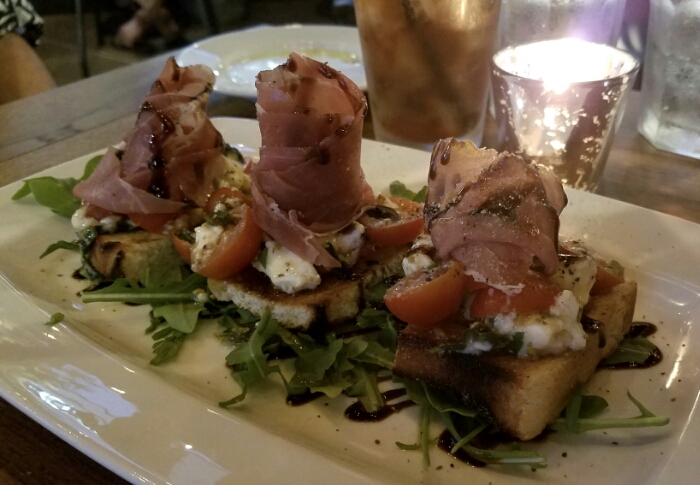 Spicy salami pizza. Much spicier than normal pepperoni. Piacere's pizza is good but the crust is a touch soggier than Dolce's.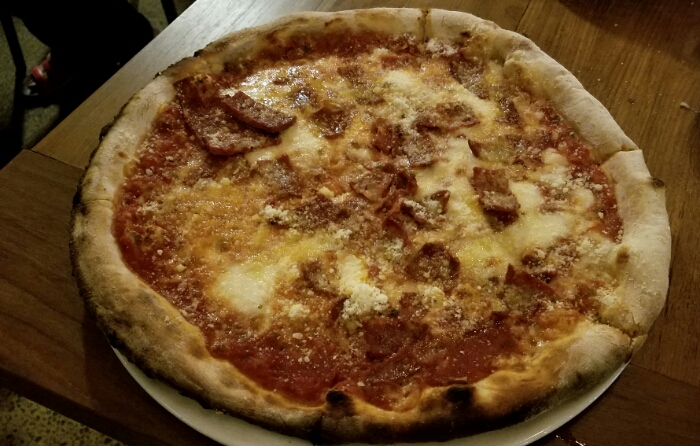 Tagliatelle pasta with Bolognese. Tender handmade pasta and great sauce. A winner.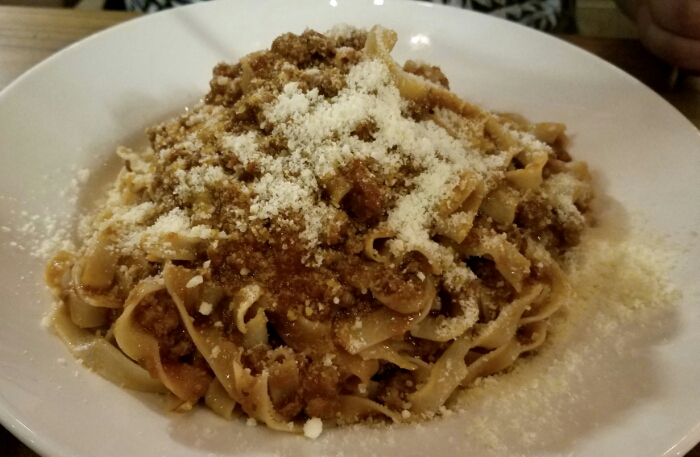 I have to give the edge to Piacere. They're 4 min from the house, they've got a great twinkly lit patio, and they're cheaper and closer than Dolce. Under $50 for the above plus 2 iced teas. Even if the food isn't quite as good, it's still very decent. The kind of place I'd kill to have nearby!