Liberty Market
I've been inspired by watching the Food Ranger on YouTube. In his latest Q&A he says they'll be striking out to more countries outside of China! What a life! So envious.
We hadn't been to Liberty Station for a while and found it pretty busy at 5pm on a cold Saturday night. I beelined for the Thai food. I told myself I'd take the leftovers home yet I ate every damn bite anyways. Larb Kai 5 and Spicy Fried Rice 6. Classically prepared and huge portions.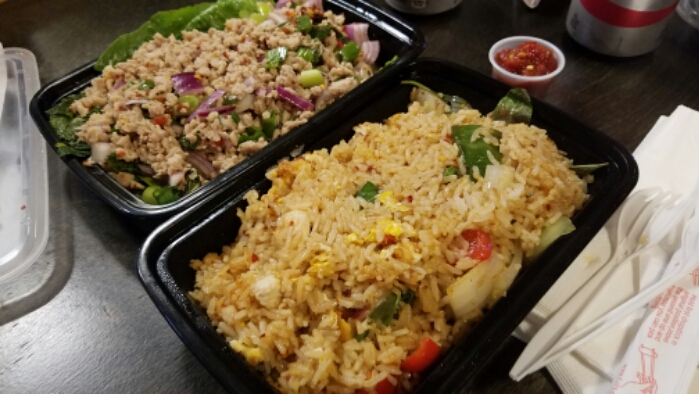 Ms S went for her fresh fusilli and meatsauce. The side of herb chicken was tender and not dry at all.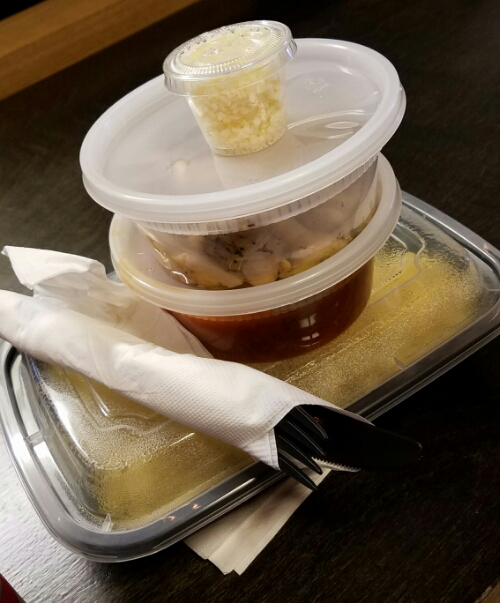 Mr A got the spicy andouille sausage while Mr & Mrs P tried the sausage sampler. The sausages were juicy and very flavorful.