The Pink Scrap Quilt
This is another quilt top I bought on Ebay a long time ago. It's hand pieced together meaning someone literally sewed all of those pieces together by hand with needle and thread… No machine. I can't even begin to contemplate how much time that must have taken. Or even how the pieces were held in the hand to enable the short seams to be created. I mean each bloc is not even a square… They would have had raggedy edges that later were joined to the pink runways.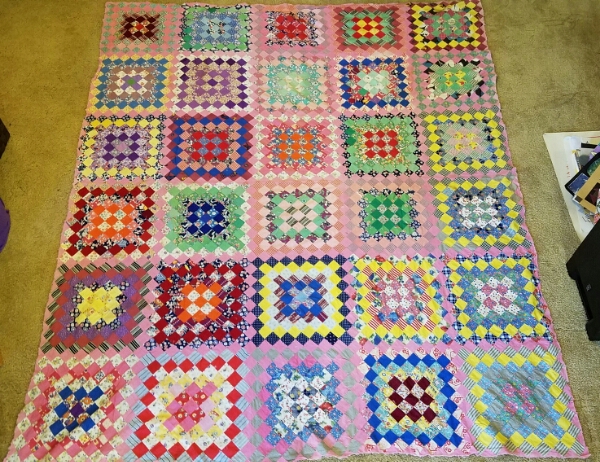 This is a very rustic kind of quilt where the block coloration is not identical. (Not even all of the pinks are the same shade.) Due to color choice, some blocks appear have a central 9 patch, some have a central 8 patch, a few have a 4 patch in the center, etc. It's really dependent on how much of each color she had in order to create symmetric patterns. But together they form the wonderful random harmony and energy of a scrap quilt.
In order to envision the border I took some pictures and lined them up side by side in PhotoGrid :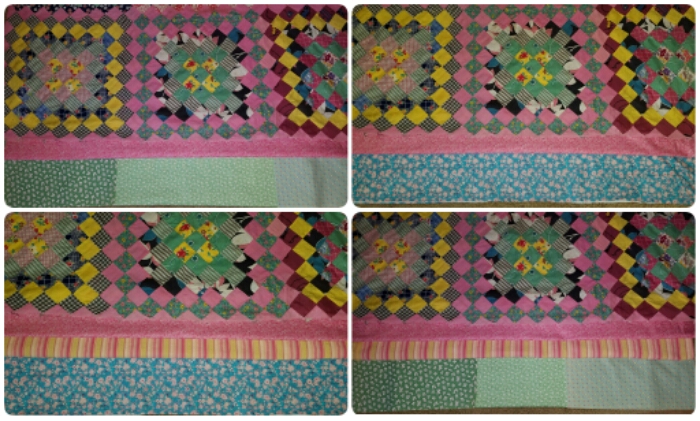 Then I took my favorite colorway (the one in the lower right corner) and also used PhotoGrid to "mock up" what that border might look like all around the perimeter.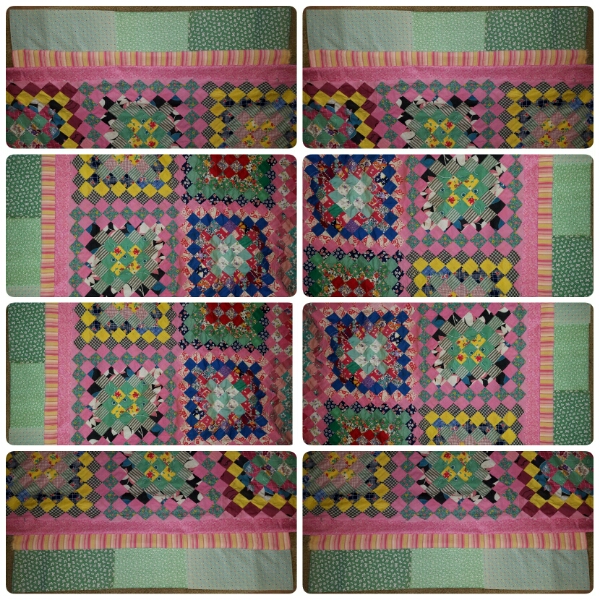 I really wanted to use the yellow and pink stripe fabric in the border and this shows that it make a good compliment to the energy of the center squares. I also want to do a pieced green border since I have a number of green feedsack prints, and I think that will work out fine too. And the green border helps tone down the pink.
Now don't ask if I've finished the last quilt yet!