Burger Bench (Escondido)
Burger Bench is a gourmet burger joint on Grand Avenue, one that is relatively new. Huge beer selection. We were going to try out Freddy's but we were scared away by the bad reviews.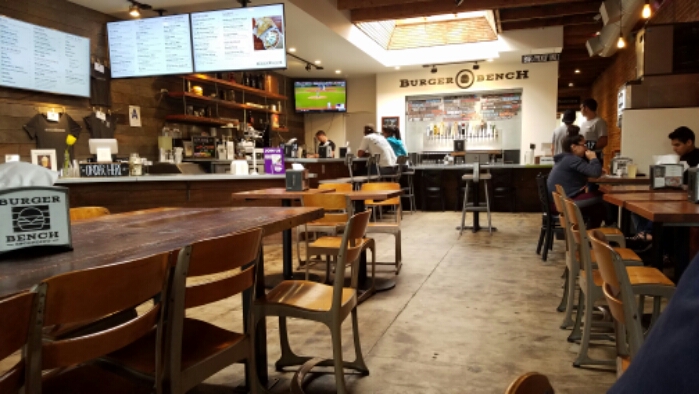 Not too busy at 530 on a Sunday night. Mr A got the Smokehouse burger. The patty was thick and juicy, the BBQ sauce was good, but the bacon was cold, thick, and 90pct fat.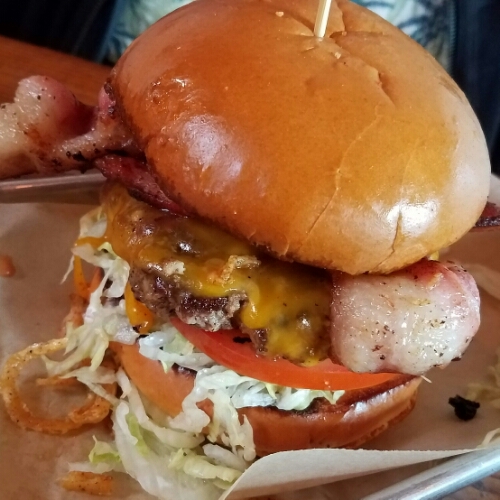 My Chorizo Diablo was delicious, with a 2nd patty of chorizo, plus Jalapenos and cream cheese. Too many salad leaves made it hard to bite thru. And the whole thing needed more heat! I wouldn't call it spicy, much less diablo.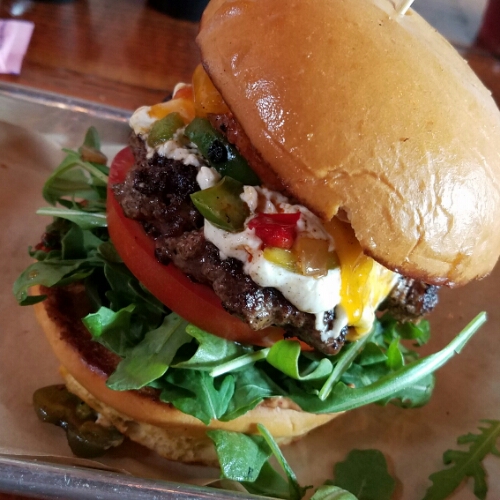 The order of 50/50 truffle fries and truffle tots didn't seem to have anything on them but salt. Other than that they were crispy.
Ms A enjoyed her super plain burger and an entire Oreo shake. We actually think she may be lactose intolerant so we'll see how she feels tomorrow! But she did claim that the burger was as good as Habit's, and she ate the whole thing including the bun. Which is unusual.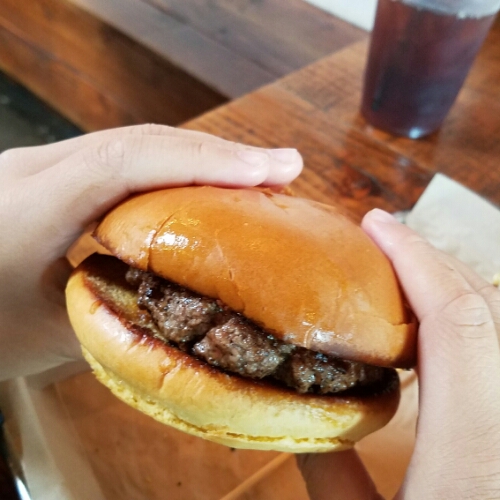 The Escondido downtown area cultivates a "throwback to yesterday" atmosphere. See if you can spot the Joor Muffler Man! No, you are not in Bakersfield!