Pho Ca Dao (Rancho Bernardo)
Fresh Vietnamese spring rolls. This is by far the most complex food that Ms S eats – rice noodle, lettuce, basil, pork, bean sprout, and rice wrapper. She is a 2 ingredient max eater. LOL.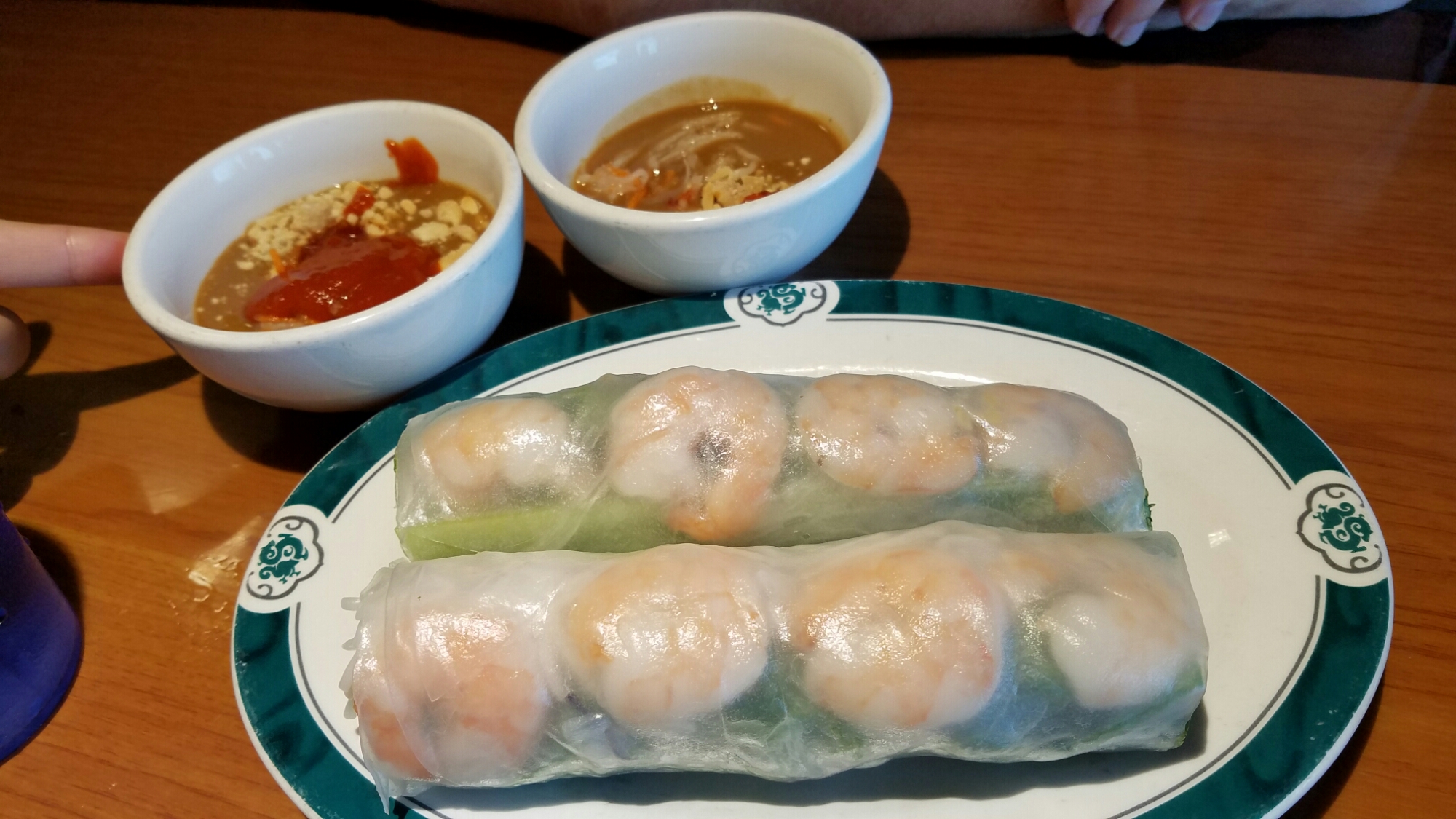 (These are actually the shrimp rolls that I split with Mr A.)
The pho today was outstanding. That complex spicy broth – it will cure what ails you.