Mandarin Bar (Mandarin Oriental, Las Vegas)
Once you can find your way in to this pedestrian-unfriendly hotel, take the elevators up to the 23rd floor of the Mandarin Oriental. (If you take the Deuce bus and get off at Monte Carlo, and go up the escalator, you will find a staircase down, by the huge eraser sculpture. There must be an easier way! Update: we just drove by. Peds can enter thru the covered driveway to the left of Pinkberry (no sidewalk), or down the small flight of stairs under the escalator, or down the "eraser" stairs from the 2nd level.)
OK, back to the elevator: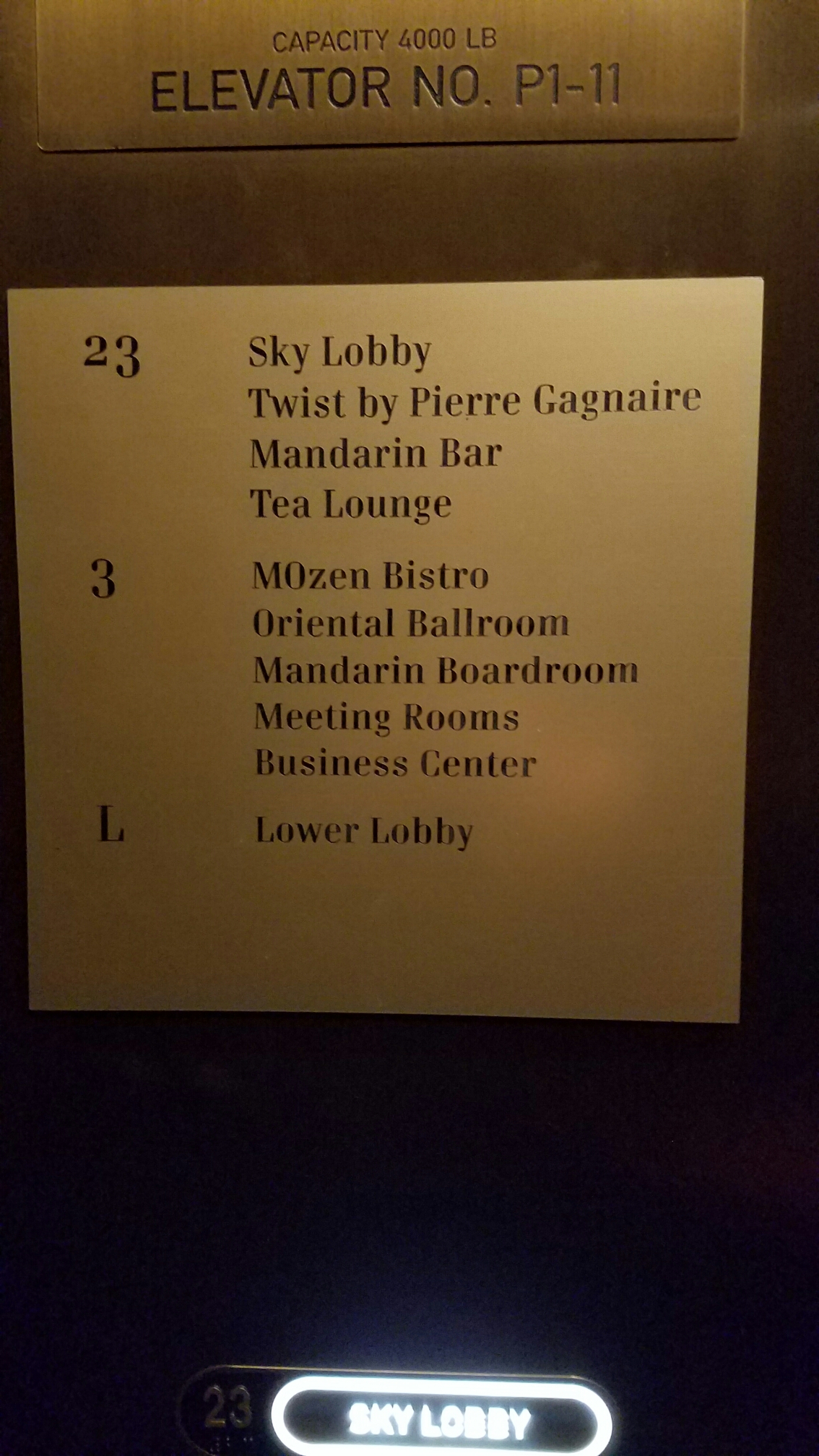 Hotel checkin, the Tea Lobby, and the Mandarin Bar are here. Stop by the Moet y Chandon vending machine for your $20 bottle of champagne: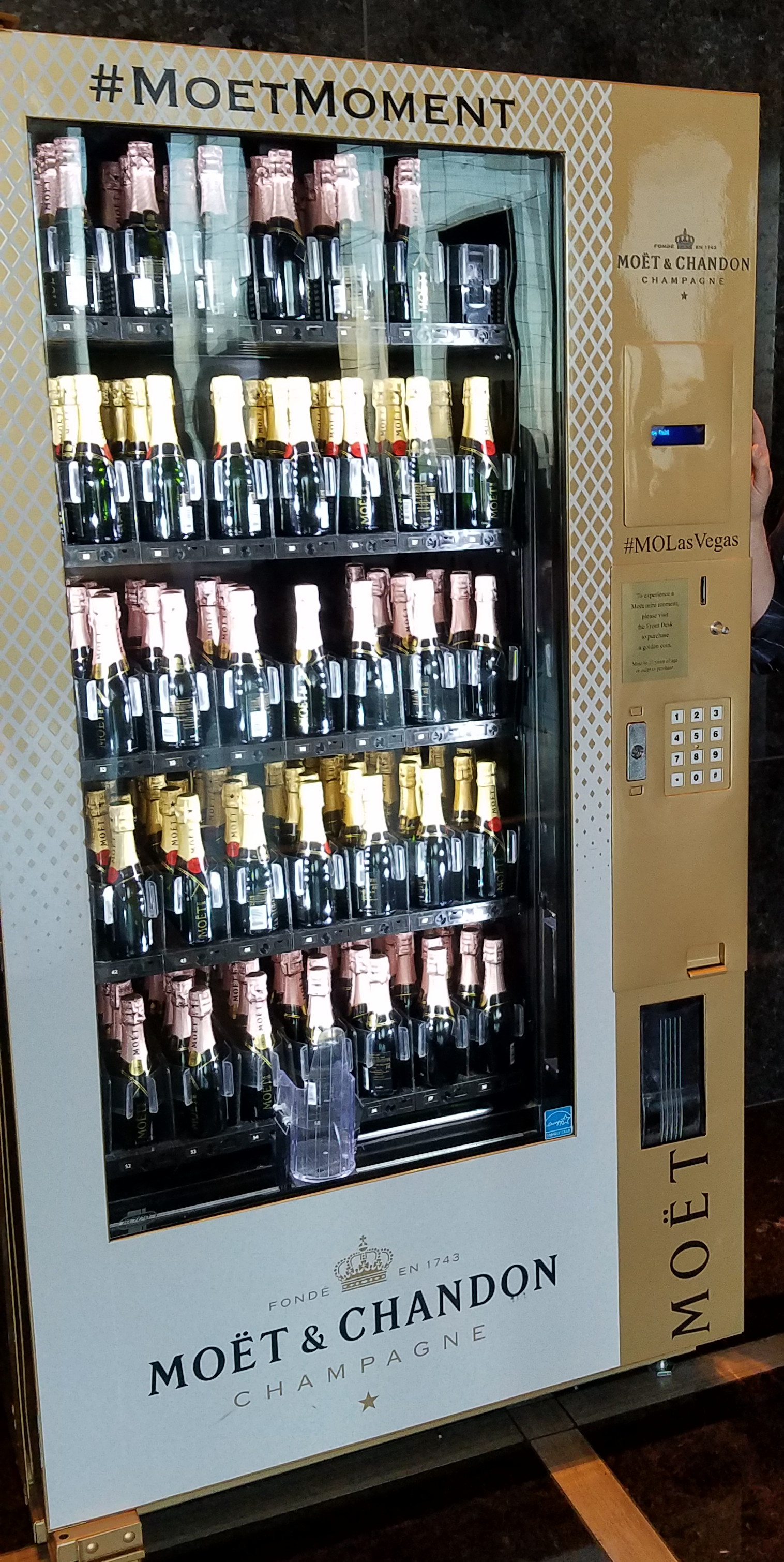 Enjoy your $18 cocktails: we tried the Lucky Rooster and Robin's Hood.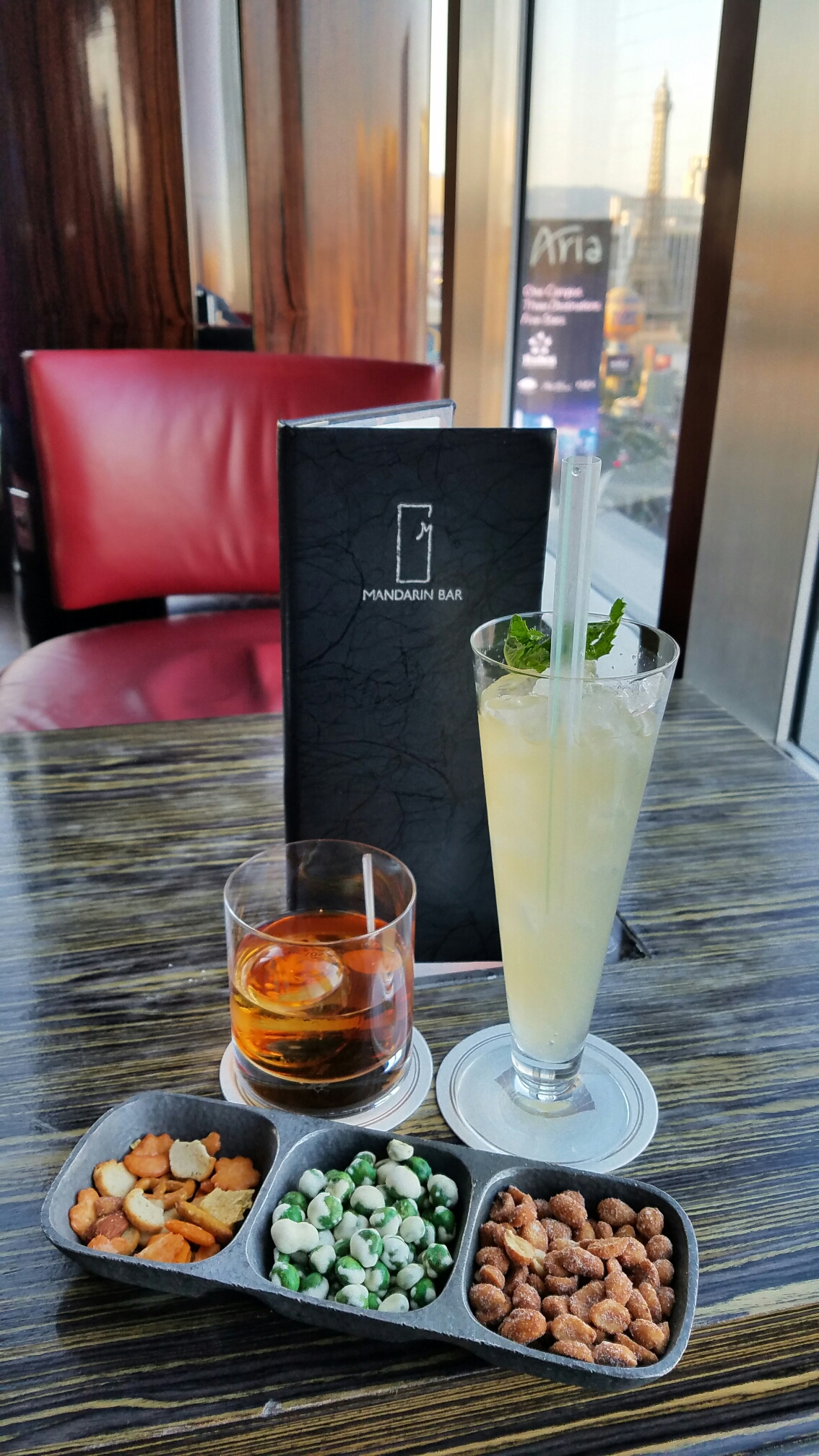 Order the sliders because, seriously, what man can resist sliders: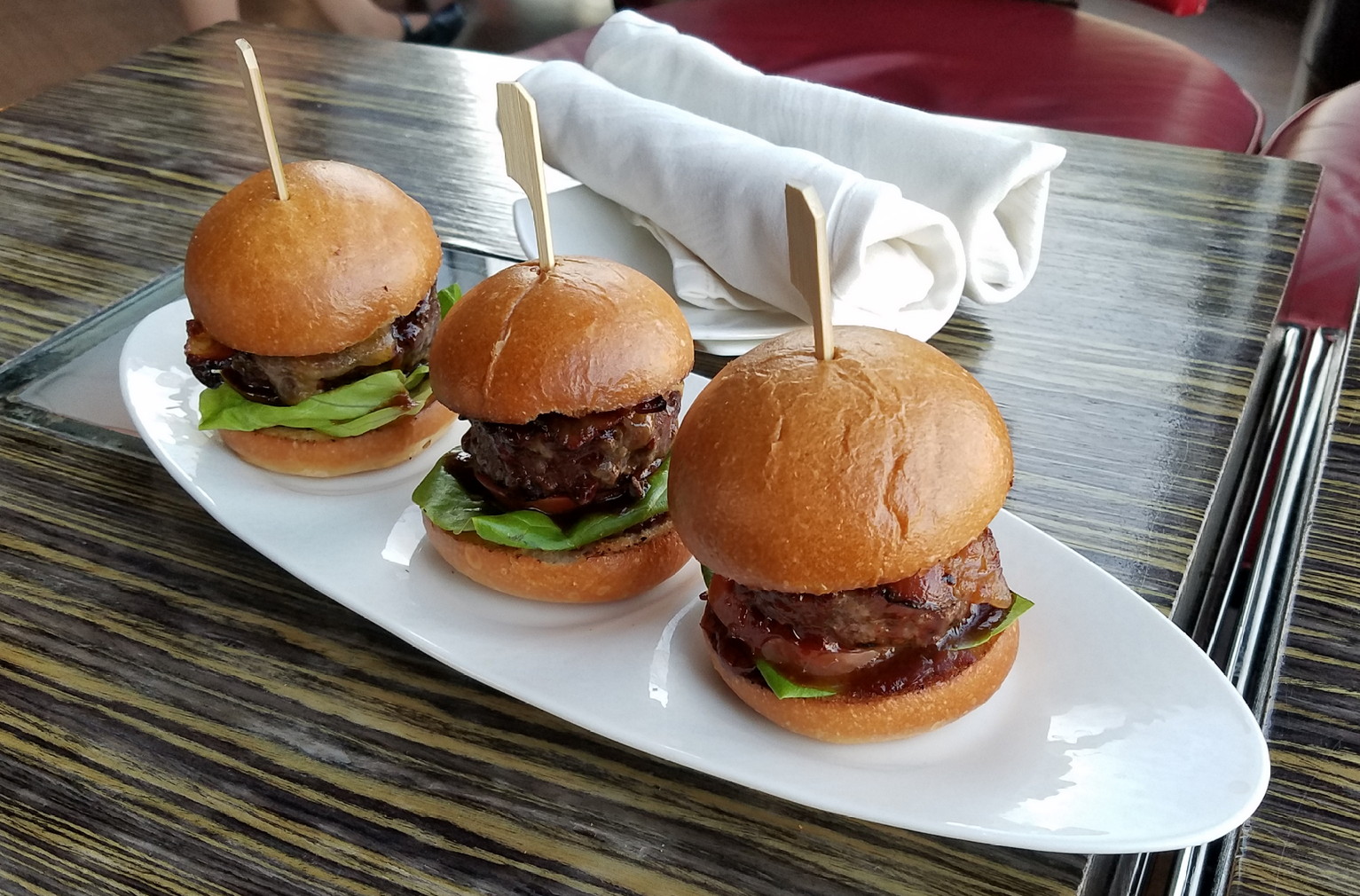 And ogle the stupendous views.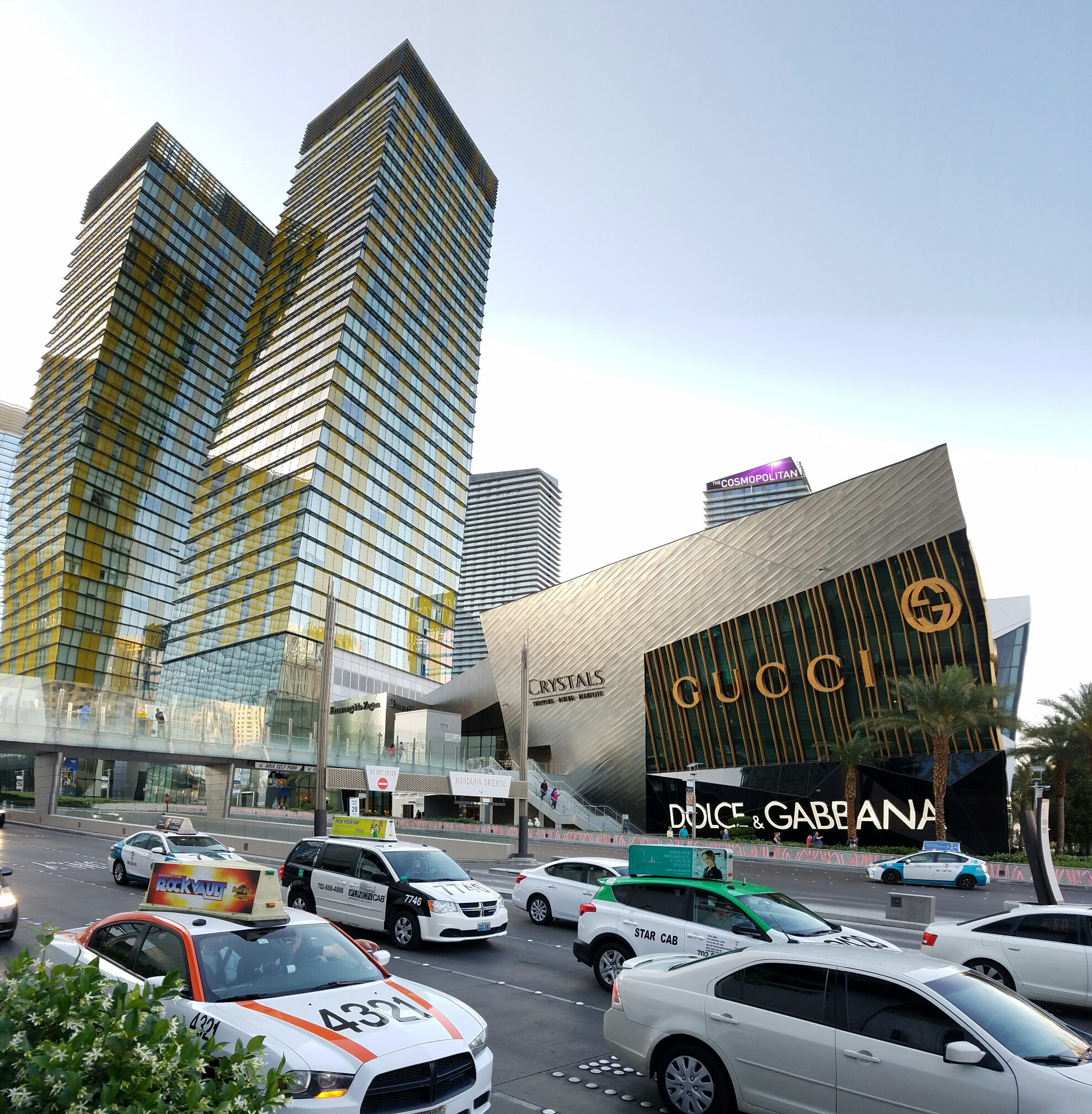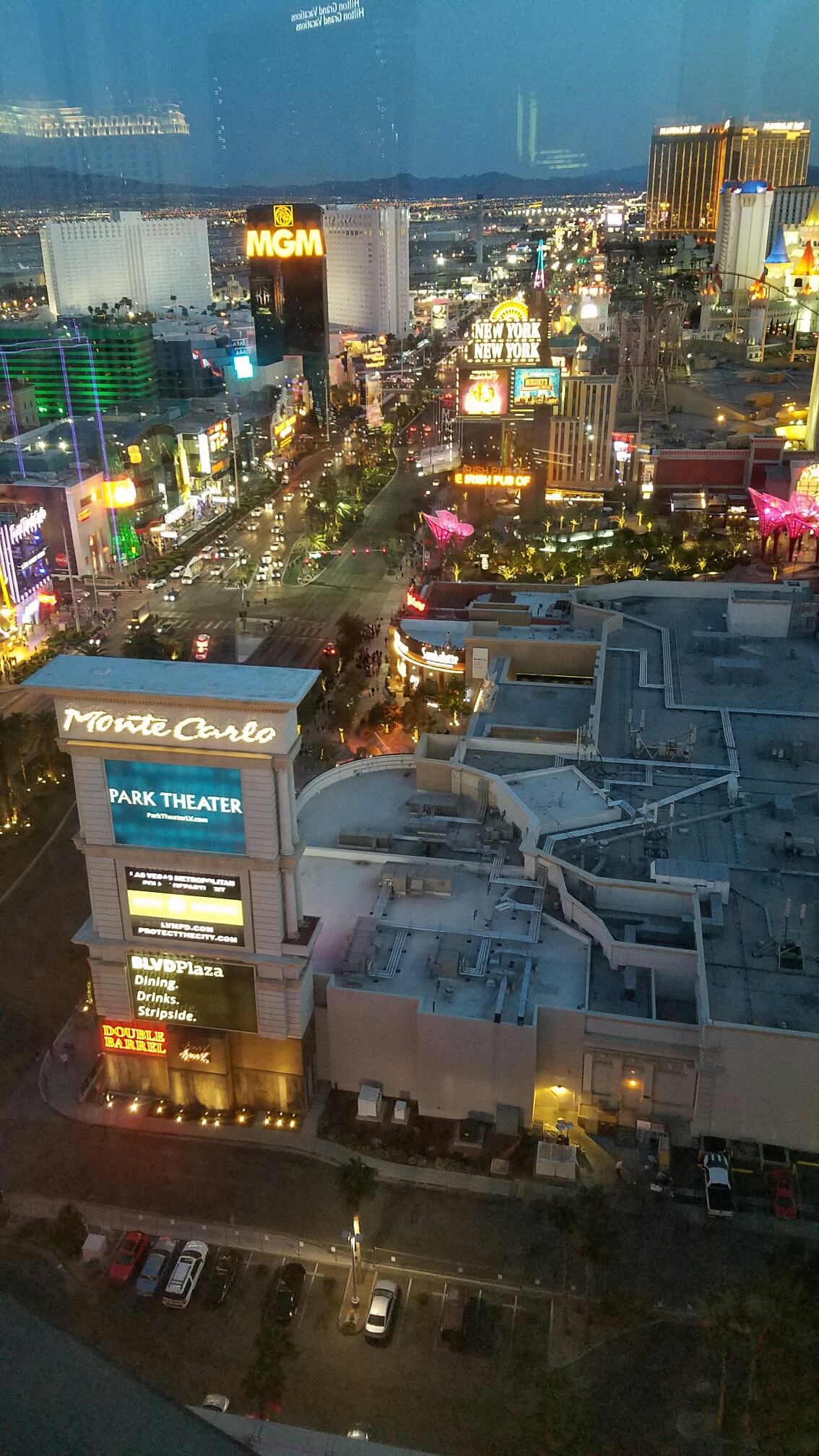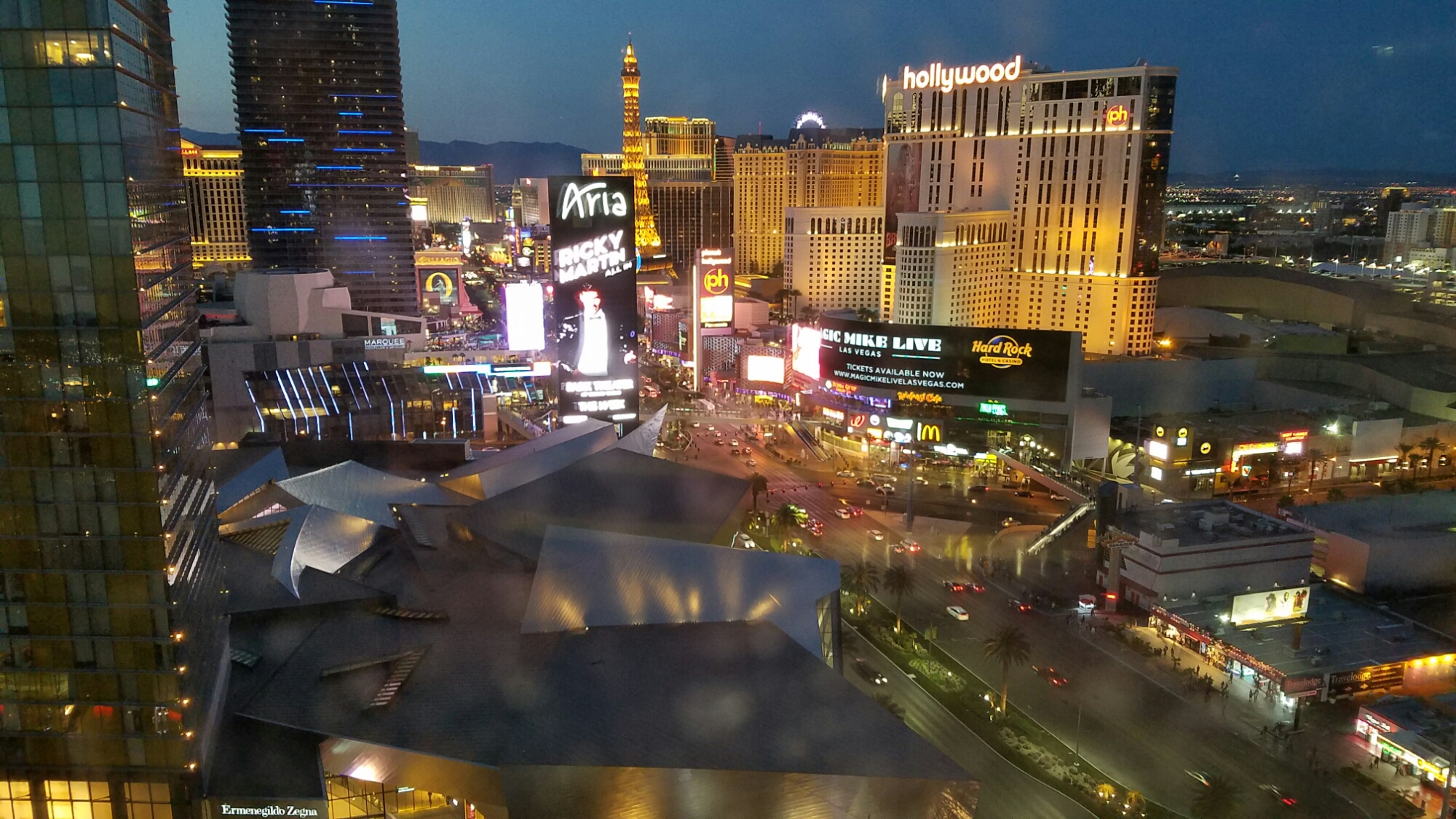 Recommend that you come right around sunset to watch the lights come up. The Mandarin Bar is quiet and serene…and surprisingly small and cozy and fills up fast. A great first night destination.