Gordon Ramsey Burger (Burgr) (Planet Hollywood, Las Vegas)
Gordon Ramsey seems to have a restaurant in every casino. Pub and Grill in Caesars, Burger in Planet Hollywood, Steak in Paris, and now Fish and Chips in Linq.
Burger in Planet Hollywood is very popular. Yelp warned us to arrive at opening so we dutifully showed up at 10:45 on Saturday and got in line. And by the time we left, every table was filled.
We waited almost 45 minutes for our Hells Kitchen burger and Bangers and Mash. Which made me pretty cranky.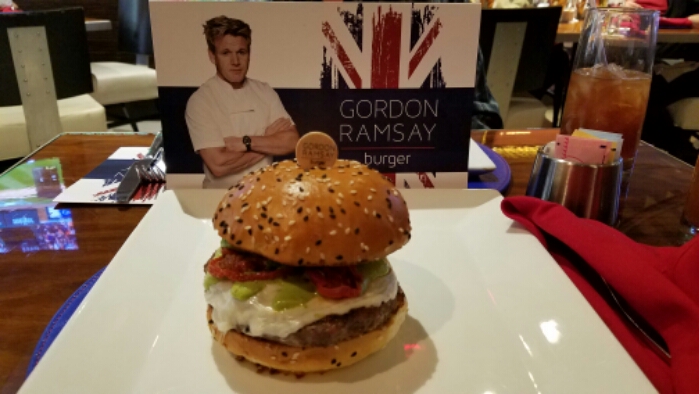 The burger was very good. The jalapeños, avocado, tomatoes and asadero cheese were a good foil for the juicy burger.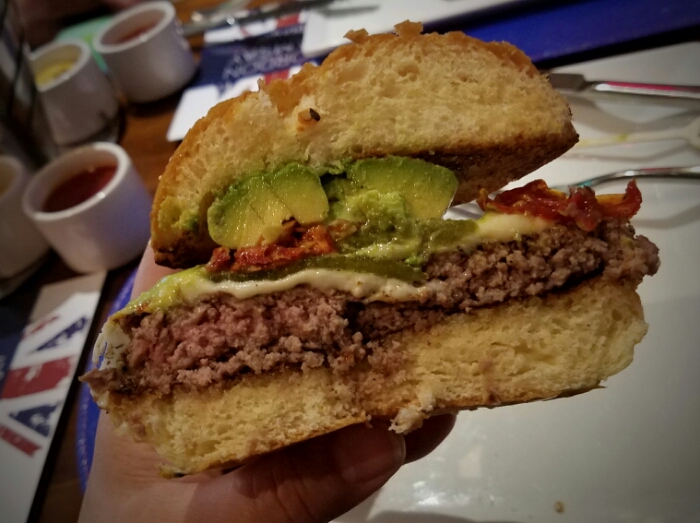 The Beef and pork Bangers were very tasty. I couldn't imagine actually picking them up and eating them in the little buns so I ate them with a knife and fork. The potato balls were a tasty potato-cheese mix. Hot dog fans should like this dish.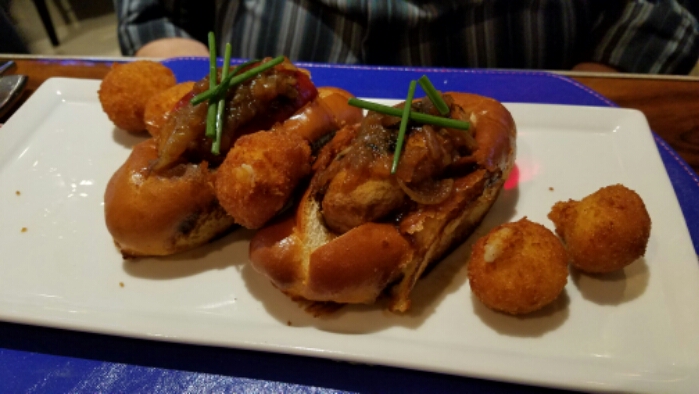 The fries were ordinary but the curry sauce that came with them was killer!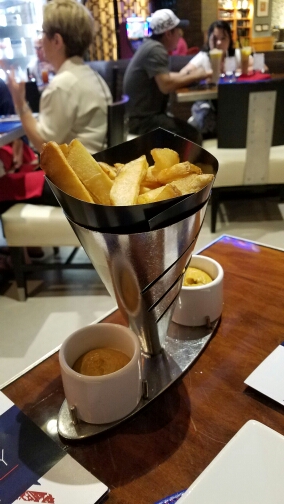 Mr A ordered a cookies and cream shake that came with Creme Brulee on top. Both good…but odd paired together.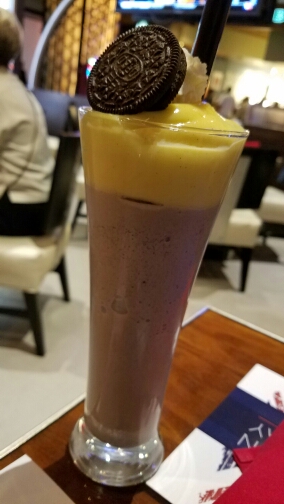 Right on mid strip and great food. Another home run for Gordon Ramsey.
And one of those newfangled Video Craps games right nearby!