Jaleo (Cosmopolitan Hotel, Las Vegas)
Spanish tapas tonight at Jaleo. While some of them very good, it hasn't displaced Costa Brava in San Diego from its #1 spot in our hearts.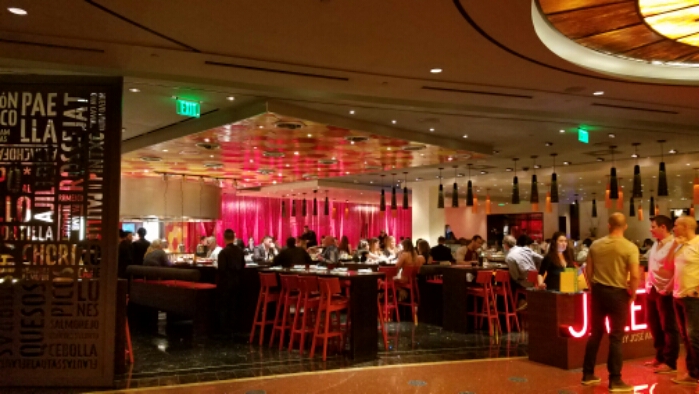 The restaurant scene is loud and trendy on the 3rd floor of the Cosmopolitan.
We had to try the Sangria, one of our favorite drinks. It had an herbal or cinnamon overtone that was unusual. I think it was from the mint.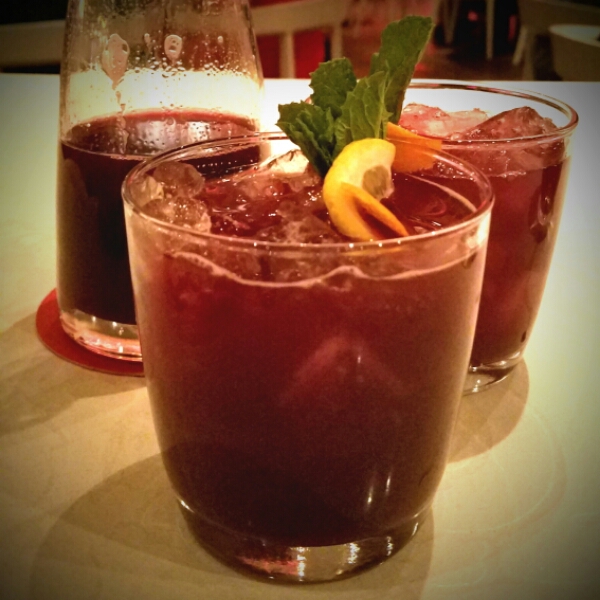 We tried all our favorite dishes. The Pan con tomate was glorious – ultra crispy bread, lots of olive oil, ripe tomato flavor. It doesn't look like much, but what flavor. The Jamón Iberico was good but not transcendent. I thought our Jamón Serrano 18mo that we get at Pata Negra was better. The Gazpacho was very good with lots of finely diced tomato, onion, cucumber.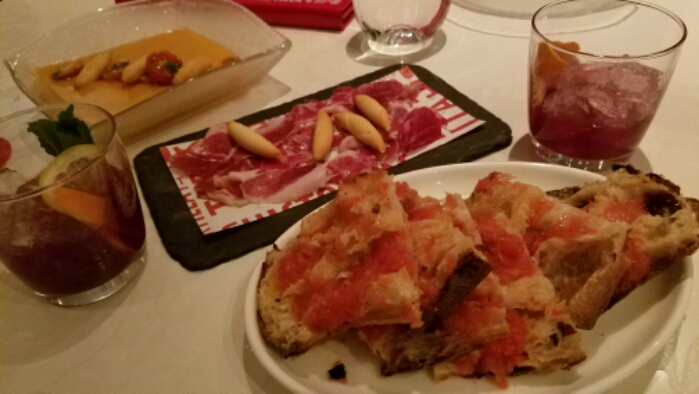 The Paella was a little disappointing. It did not have that traditional paprika flavor that I associate with Paella, or at the very least it wasn't very strong. And the chicken was a little tough. Overall it was a tasty rice dish, just as long as you didn't wish it was Paella.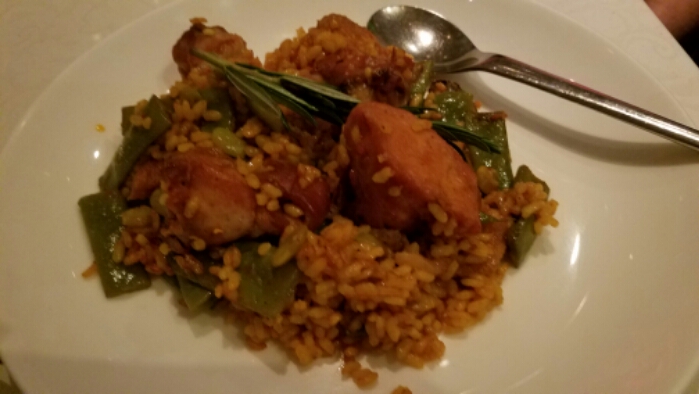 The pan in front is for cooking Gambas al Ajillo (shrimp in garlic oil). The oil is bubbling and releasing all that steam. The pan in back holds the peas and chicken for the Paella (where was the rice? Don't know but it wasn't in the pan.) It was extremely warm at this distance from the hearth. I don't know how that guy could stand the heat.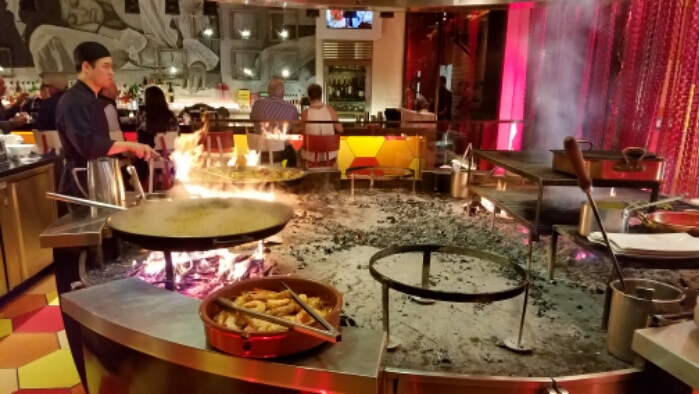 Here is the shrimp. These were amazing. Even more amazing was the garlicy olive oil underneath, especially on the soft breadstick.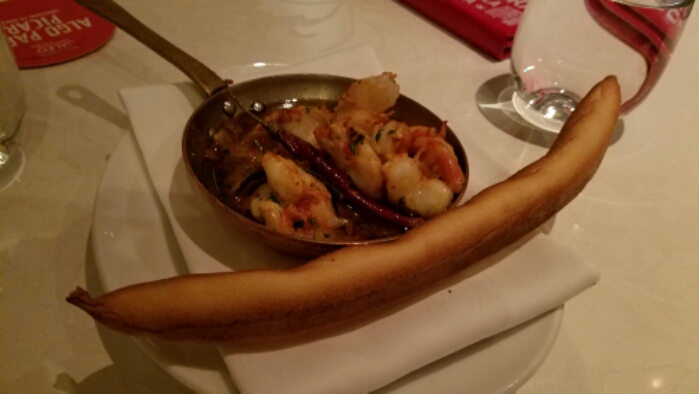 Mr A felt stung by the poor value of the meal. But I thoroughly enjoyed the food and the exciting atmosphere and got to ignore the price tag ($130) since it wasn't my credit card on the table. Ha ha.