What is that thing? Victorville Landfill Solar Array
Out on the edge of Victorville is an interesting structure that I learned is a Sanitary Landfill.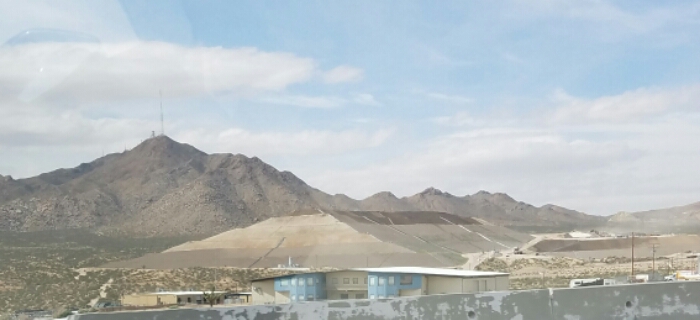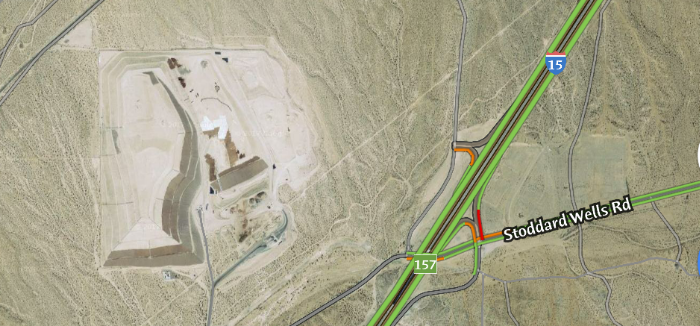 It's oddly placed – right at the edge of the freeway rather than behind one of the hills. Maybe BLM wouldn't allow this and thus they could only build on county land that was fronting the freeway. Even more interesting is the fact that they will be placing a "temporary" solar array on the unused portion of the site. Purportedly to meet solar power generation requirements, or maybe because it's making someone a ton of $$$.
Solar Array proposal (found on Google) :
https://www.google.com/url?q=http://www.sbcounty.gov/uploads/lus/pc/VictorvilleSolarStaffReport3.pdf&sa=U&ved=0ahUKEwjs576etJPTAhVI92MKHRRNBIk4ChAWCCEwCA&sig2=QMy7w66VRqUrVxQLXbtISw&usg=AFQjCNEuFaSTY2uEYB3y73AhPbsWsDSBog
Approval of Solar Array:
http://www.waste360.com/solar/san-bernardino-county-approves-landfill-solar-array
The public can bring trash to the dump, but unfortunately Free Dump Day has been discontinued, so bring your wallet. And don't forget to cover your load before you hit the road:
"Landfill Fees
The fees(effective July 1, 2014) to dispose of trash at the Victorville Landfill, and all County disposal sites are:
$13.39 for up to 300 pounds of residential waste
$59.94 per ton for residential waste over 300 pounds
$113.08 per ton for waste requiring special handling
Tires–$5.31 each for up to 9 tires.
Note: Unsecured/uncovered loads are subject to an additional charge that doubles your disposal fee, so make sure you "cover your load before you hit the road!"" (http://www.victorvilleca.gov/Site/CityServices.aspx?id=292)