North Park Produce, and Luna Grill
We have had a lot of kabob this week!
North Park Produce in Poway has just opened a kabob shop attached to their grocery. And it is conveniently located just down from Ozzie's when Ms S takes her music lessons. I think the food keeps getting better and better. Their chicken kabob is delicious but the real star is the Huge! tandoori bread.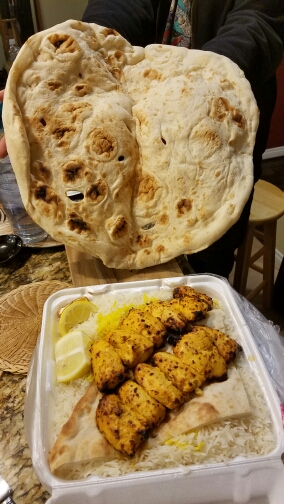 We also like Luna Grill although it is a bit expensive. Ms S loves their chicken as well.