Through the looking glass (Be Our Guest Restaurant, Magic Kingdom)
Once upon a time, in a faraway land, there lived a young prince in a shining castle…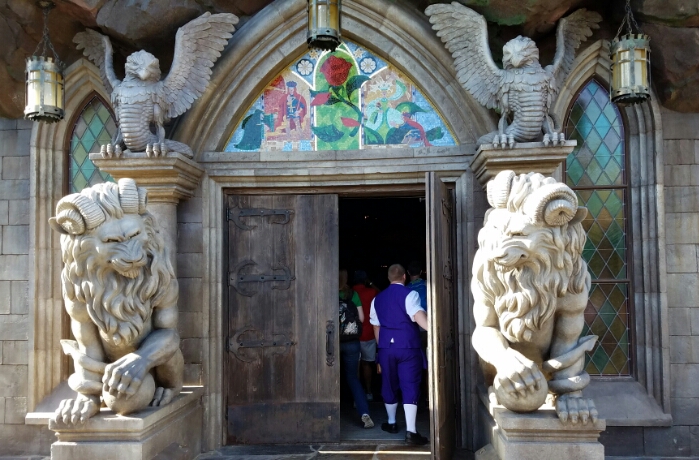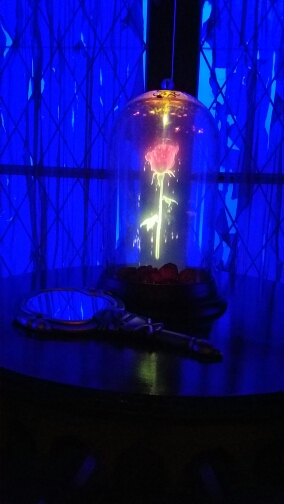 At the Be Your Guest Restaurant, guests may take their meals in the central ballroom, the library, or the dark and foreboding west wing. Look outside the window of the main ballroom, it's snowing!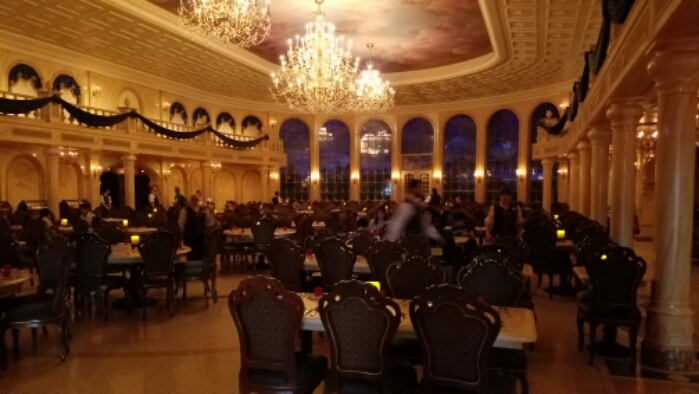 The Beast works hard to break the spell of the castle…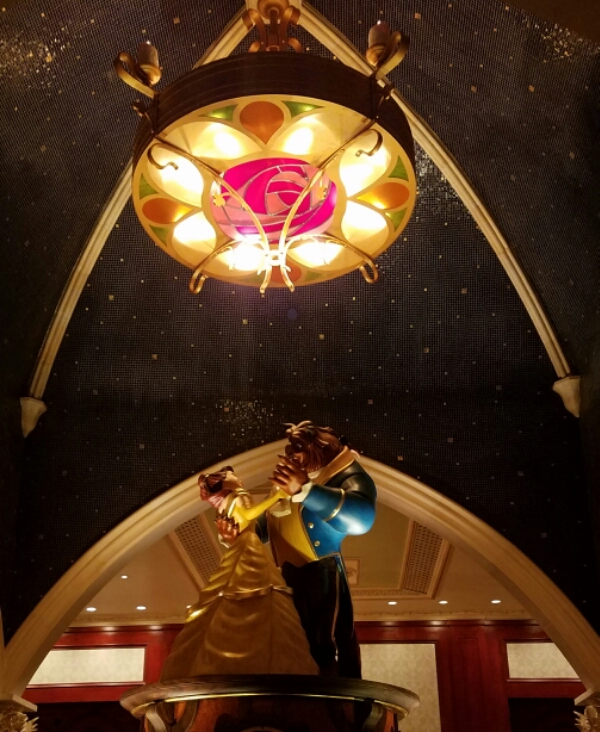 …While we enjoy our dinners. The ambience and detailing of the restaurant is impressive – carved granite columns, oak wainscoting, heavy drapes, and chandeliers – it really feels like you are inside the Beast's castle. The main dining room was quite loud, so we appreciated being sat in the quieter (yet still cavernous) library. Although next time we will request the more dramatic West Wing.
The napkins were folded like red roses. The menu, like most WDW menus, was basic – steak, chicken, fish. Although they could have jazzed up the graphic design of the menu,it looked like an afterthought thrown together in Microsoft Word. The French onion soup was very good.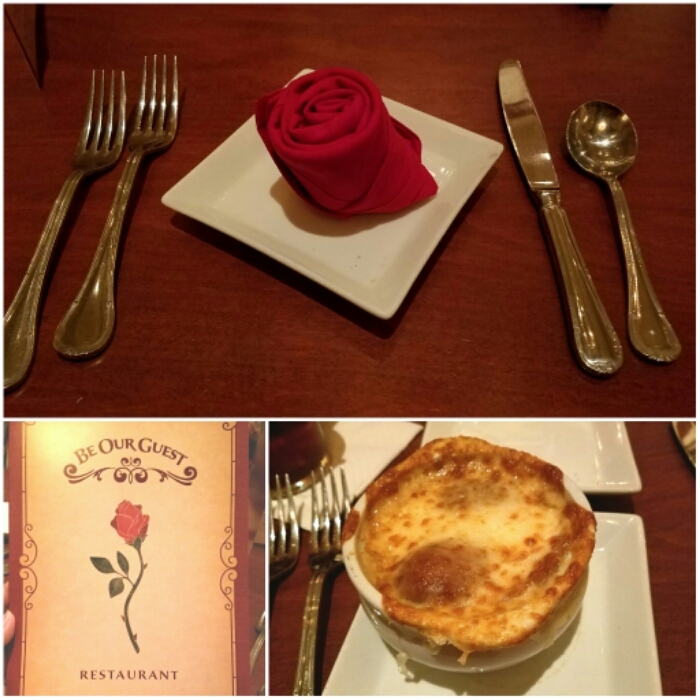 My salmon was very good. The veggies were well cooked and correctly seasoned. Simple but delicious. The medium ribeye steaks came with green beans or fries and Mr A and Ms S made short work of them. This was the equivalent of cruise line food – quite competent, but not necessarily made to order.
I liked the dessert cart because you could see your choices and the portion size was not too outrageous. Ms S and I chose the chocolate cupcake which was almost as good as Carlo's bakery. Mr A selected "The Grey Stuff" and it was, in fact, delicious. (the Grey stuff was crushed Oreo cream).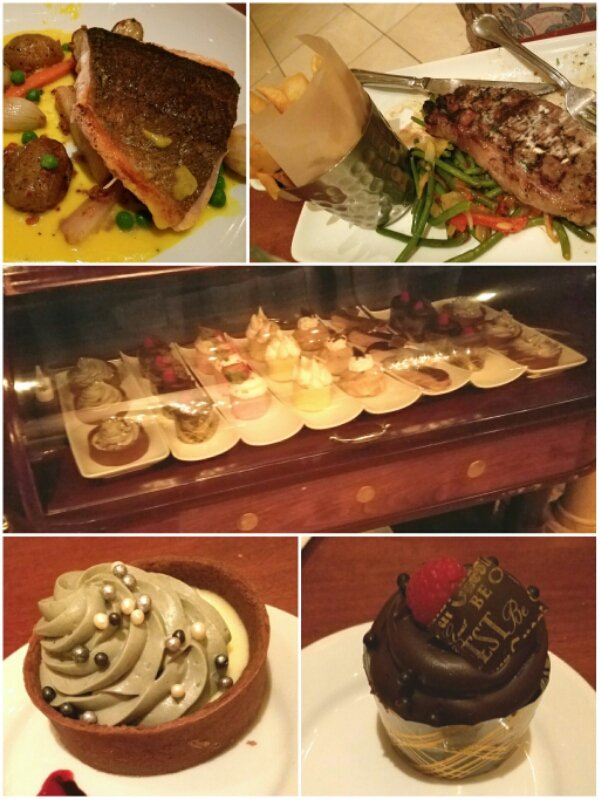 Afterwards we strolled the castle, visiting all the rooms, and had our picture taken with the Beast. Although we felt a little rushed, we definitely enjoyed our meal here and would visit again.