Morimotos Asia (Disney Springs, Orlando)
Morimotos has one impressive dining room.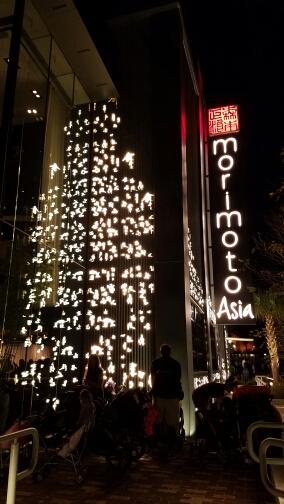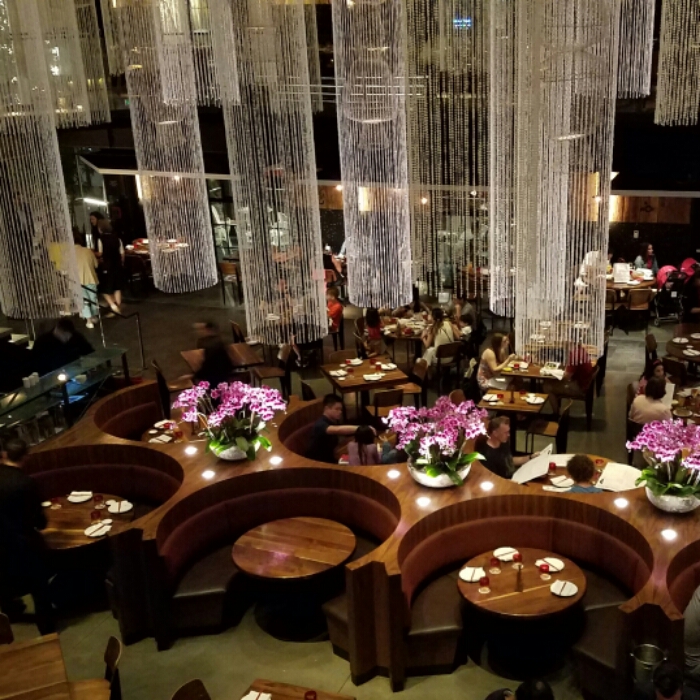 They tried to seat us upstairs behind some shutters but we wanted to be part of the action! So we made them seat us downstairs.
We started with a delicious dry Sake, Hawk in the Heavens.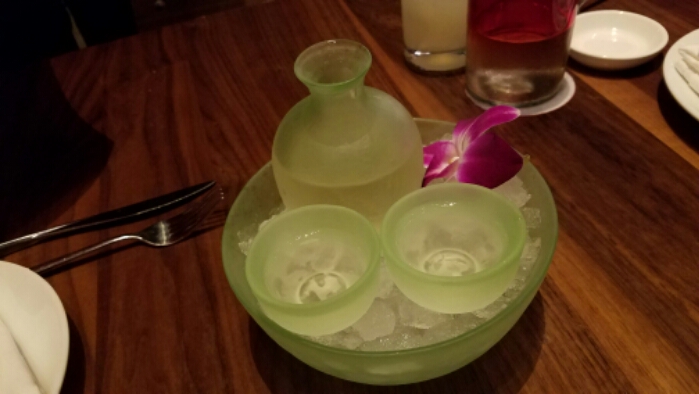 We had spied this on our way upstairs – the famous Tuna Pizza: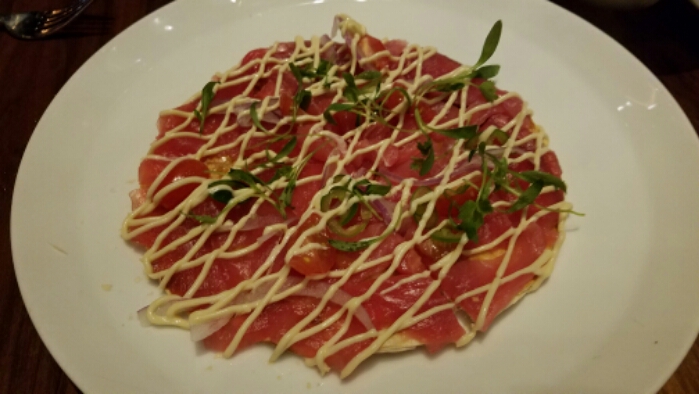 The tuna was good quality, very fresh, but the Wasabi and jalapeño flavors were muted. Come on, Morimoto – give it your best shot. We can take it!
The Tuna Tartare was also fresh but very mild even in its ponzu bath: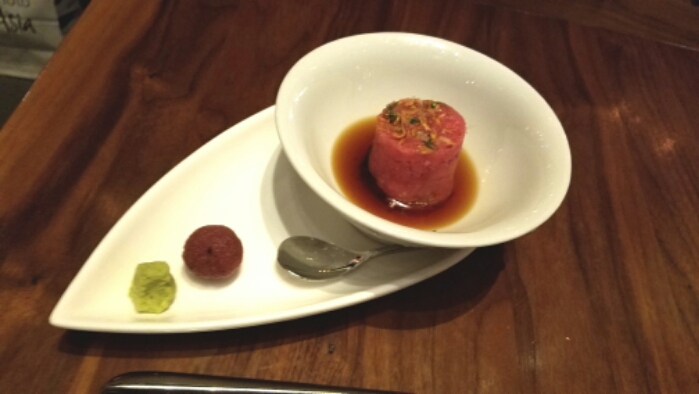 Ms S opted for her miso soup, this time in a bowl rather than a cup.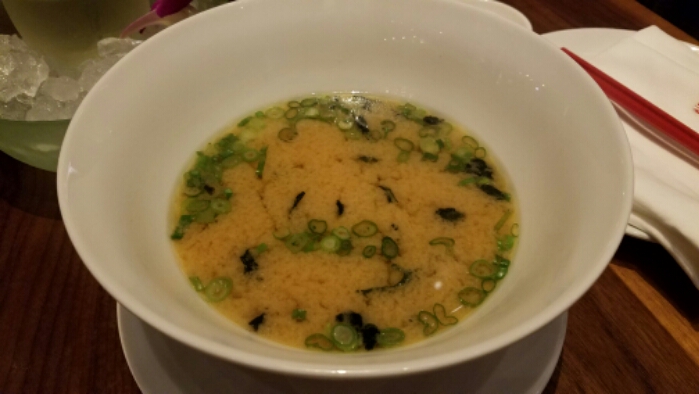 As you can see it was very rich, almost it enough broth. Ms S ate it all (not the greens of course).
She followed this with the pork potstickers and rice. Only 4. She ended up eating 2 slices of pepperoni pizza on the Boardwalk later!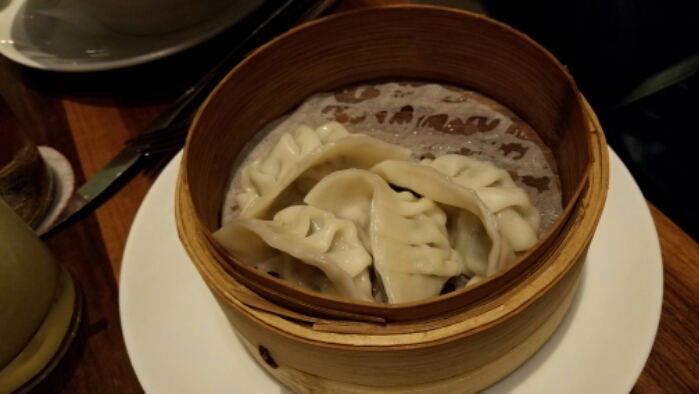 They told us to order a rice or noodle with our mains so like sheep we dutifully over-ordered. Mixed fried rice with duck, pork, chicken, and shrimp: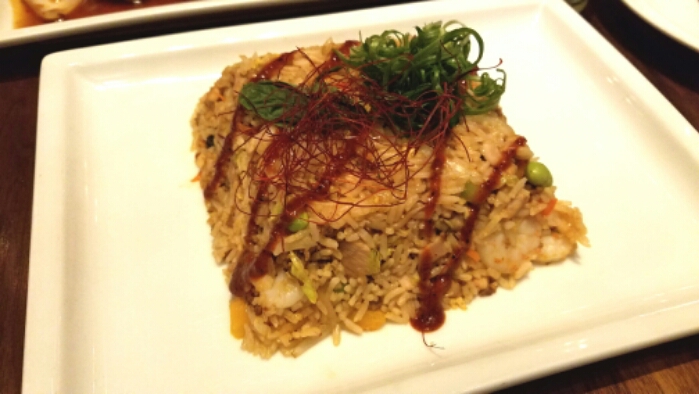 Which was pretty good. The meats all retained their individual flavor. Very authentic tasting dish and the sambal sauce spiced it up nicely.
I had to try the Kung Pao Chicken. At Morimotos it should be awesome right?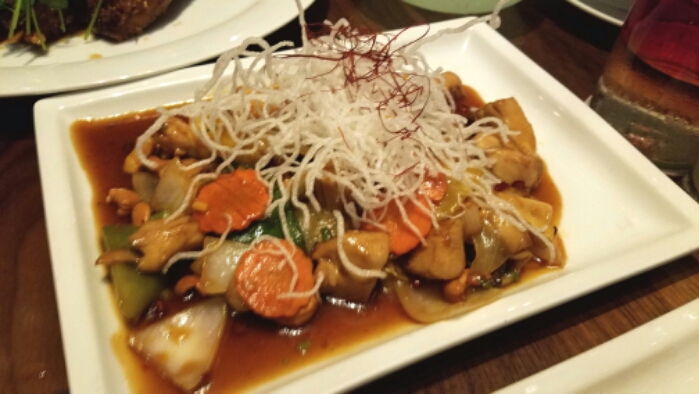 Way too many bamboo shoots, cashews instead of peanuts, no chilis. Like every other bad Kung Pao you've ever ordered. Where are the Szechuan peppercorns?? So disappointed.
We also ordered the dining room favorite, the ribs.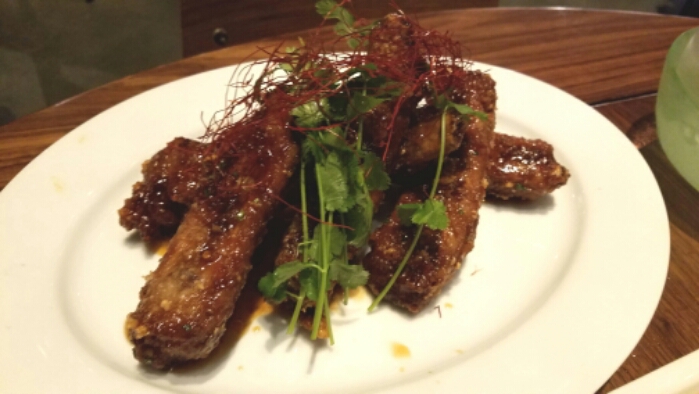 Generous portion. Crispy outside. Tasty sauce. Meaty ribs. But the crispy is accomplished by deep frying the ribs and it was too rich for me. But I can see why people like the in-your-face big flavor.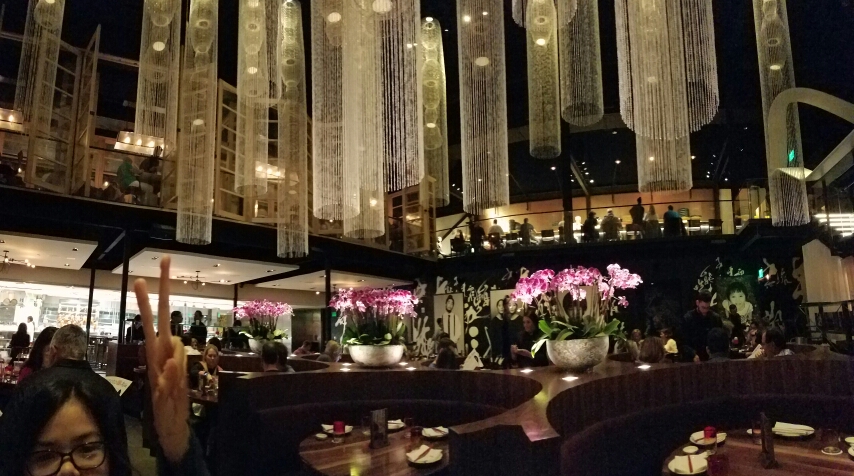 Impressive dining room and flavorful dishes. Thank you, Morimoto-san!