Christmas dinner at Roy's Anaheim Gardenwalk
Cook on Christmas? Forget that!
Fortunately there's a Roy's near my Mom's.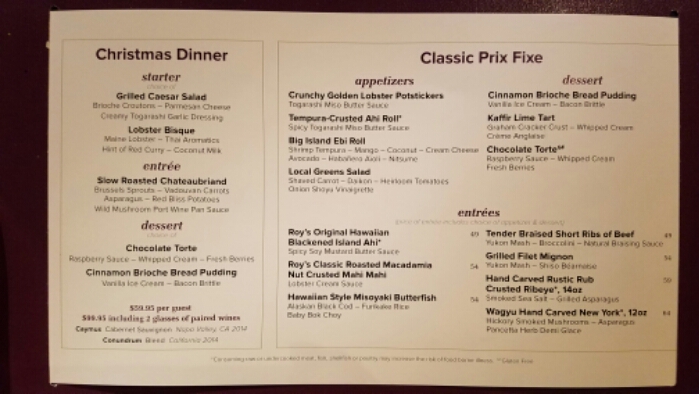 Lobster potstickers… So glad these were on the abbreviated menu.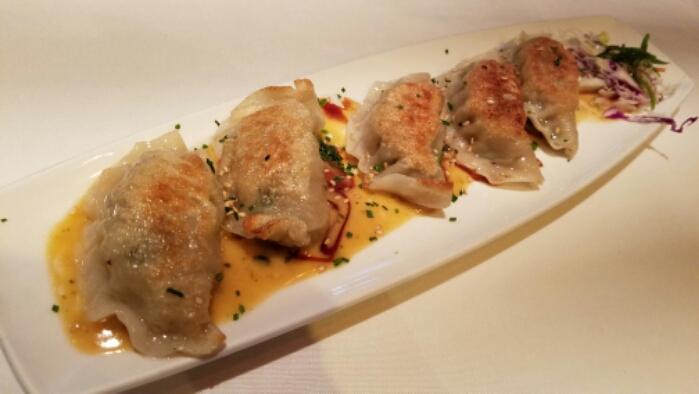 Grilled ceasar salad. Not as good as the tableside Ceasar at Romeo y Juliet in Cabo… Cry.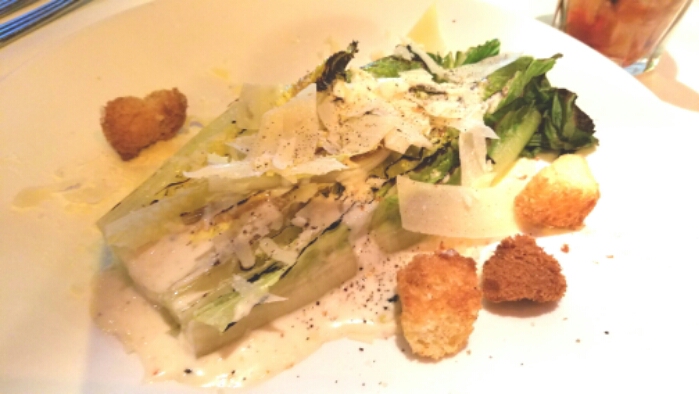 Beautiful Ribeye. Mr A had the Chateaubriand and we split both. The Chateaubriand slices incorrectly came out rare and was sent back for medium. Both were tasty. Not as good as the Prime steaks at La Roca…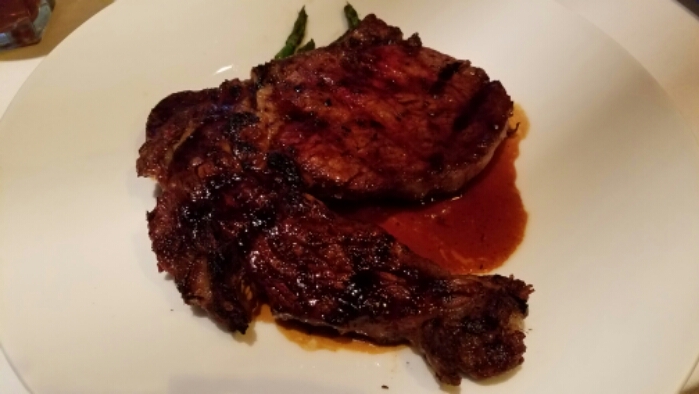 Petite key lime pie tart for dessert. Nice and tart.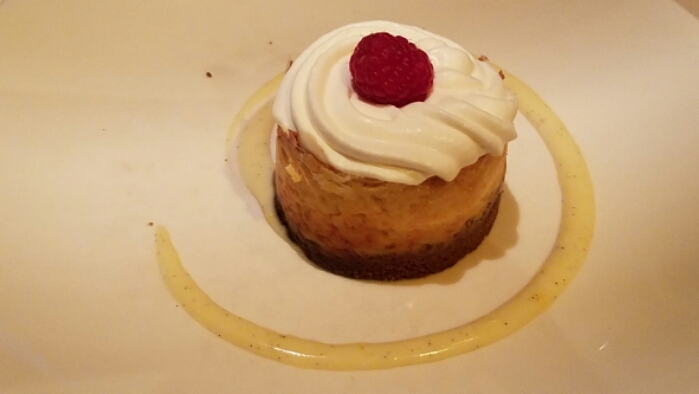 The others had the chocolate tarte which was really like a brownie. But a great brownie.