Restaurant Jasmin (San Jose Del Cabo)
Out of sheer desperation we chose this restaurant when La Lupita was closed.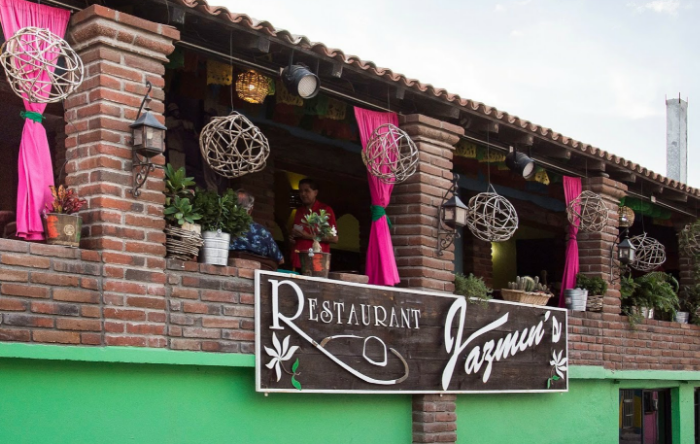 The waiter fumbled with his iPad trying to show us the menu. He showed us thru a somewhat dingy courtyard filled with 2 or 3 tables of patrons, and dusty rooms half filled with wares for sale. We sat at an inner courtyard that must have looked like this 15 years ago: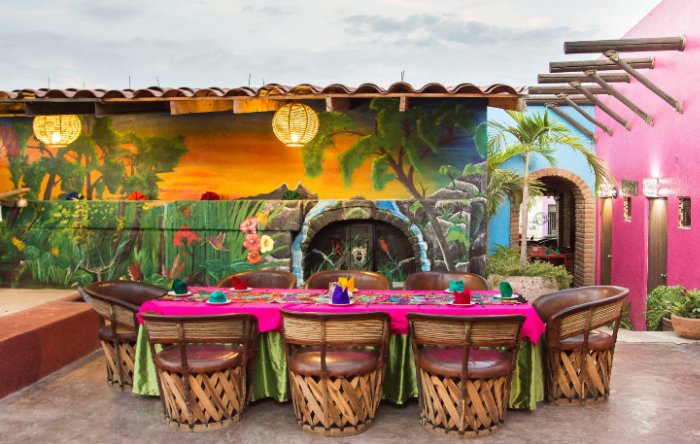 The pages of the laminated menus had started to separate many years ago, when they must have looked like this: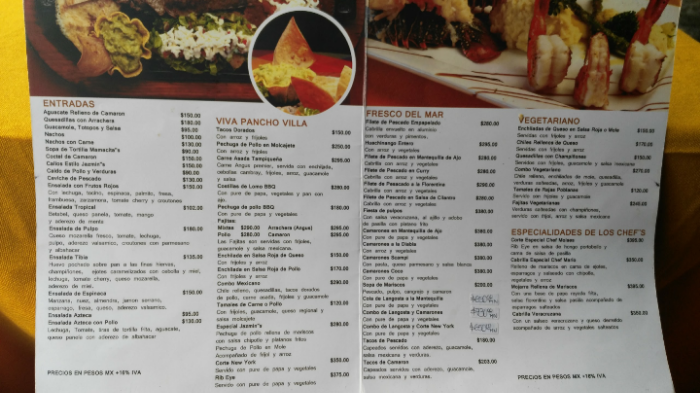 Against my better judgement I ordered the ceviche because I didn't feel like an enormous meal.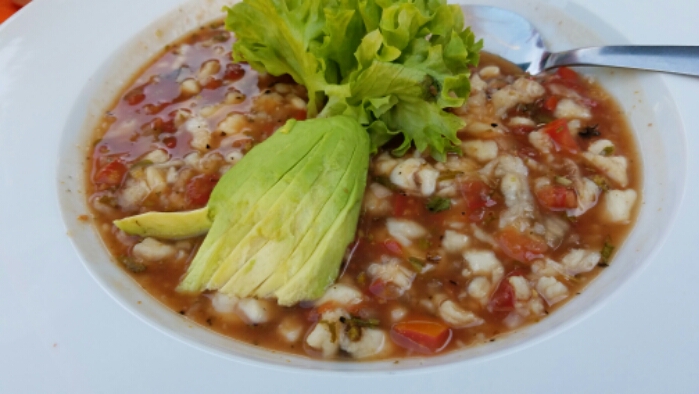 It was well made – redolent with fresh oregano with just the right amount of lime juice. (But I'm not a big fan of those crackers. I'd rather have chips.) Verdict: surprisingly delicious. The oregano flavor lingered in my mouth.
Mr A had the shrimp tacos.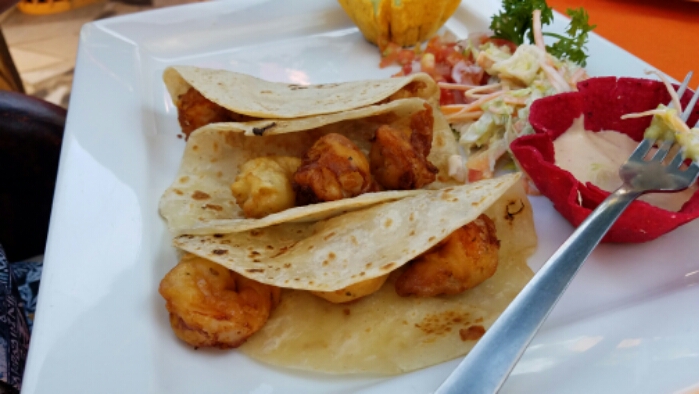 Crispy with fresh shrimp. The spicy pink sauce was awesome. Another winner.
Ms S had the asada tacos.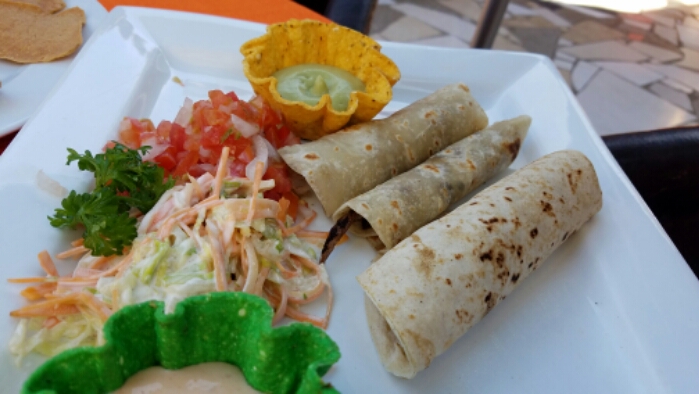 Too many other things on the plate for her. She doesn't want the guac, salsa, cabbage, or spicy pink sauce. Nada.
Already pleasantly surprised by this strange restaurant, the only thing left was a trip to the banos which held one more surprise: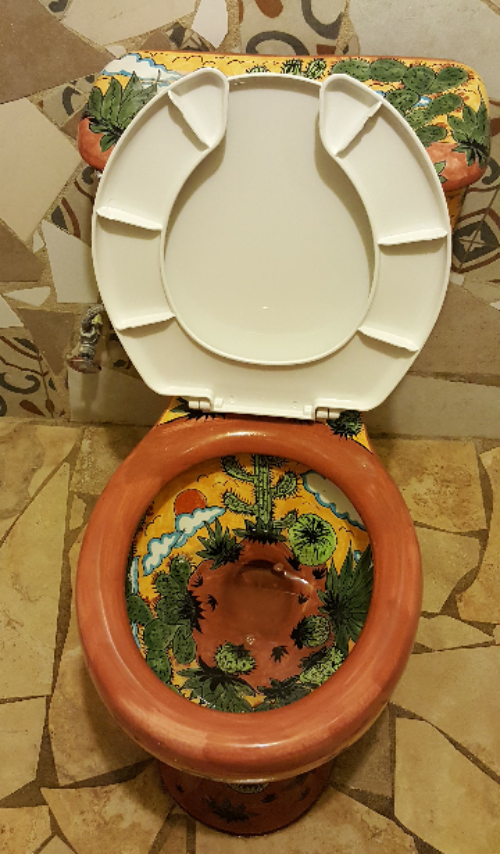 The most luxuriously painted commode I've ever seen. The mind boggles at the size of the firing oven required to accommodate this piece.
All we can say is.. Ole!