Tabascos (Cabo San Lucas)
Ingredients for a perfect dinner
Beachside tables
Adult beverage of choice
Tacos and shrimp
Starlight and a light breeze
Guitar player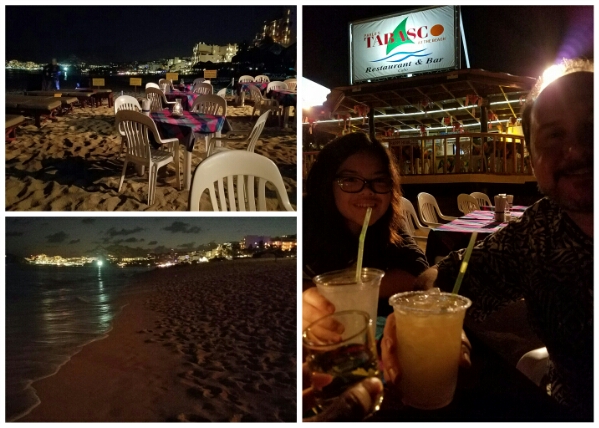 Tabascos was recommended to us many years ago by Ms K and we have been faithful visitors every time we came to Cabo (which was usually by cruiseship). We are looking forward to Tabascos being our cafeteria this week.
So quiet and peaceful tonight. A perfect start to the week.
Ms S and Mr A enjoyed the Prime steak tacos. I loved my garlic shrimp and arrichiera steak. The flan was decent but not stellar – too firm and lacking that egg custard grainy texture for the caramel sauce to hide in.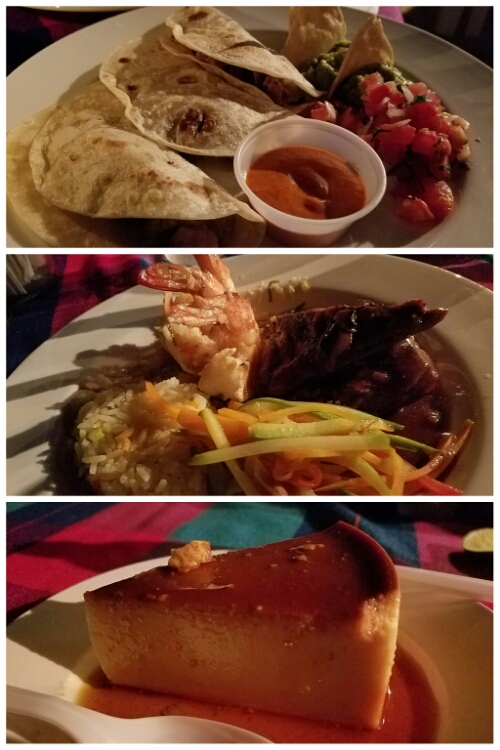 Most of all we loved the peaceful setting. Tabascos was almost totally destroyed during the last hurricane but they rebuilt and it's good as new. Except the bathrooms, that super rickety wood plank floor is surely original.