La Roca (Grand Solmar, Cabo San Lucas)
We really had no idea what the Grand Solmar was like. The pictures on the internet make all the resorts look the same. This resort was like being on another planet. It is set into the coastal rocks which overhang and intrude on the walkways and buildings at every turn. The grounds are raked sand and cactus, like a Mexican Zen Garden. Stunningly beautiful, it was also eerily and spookily quiet. We wandered the entire resort before dinner and only saw about 5 groups of guests. All the swim up bar stools were empty!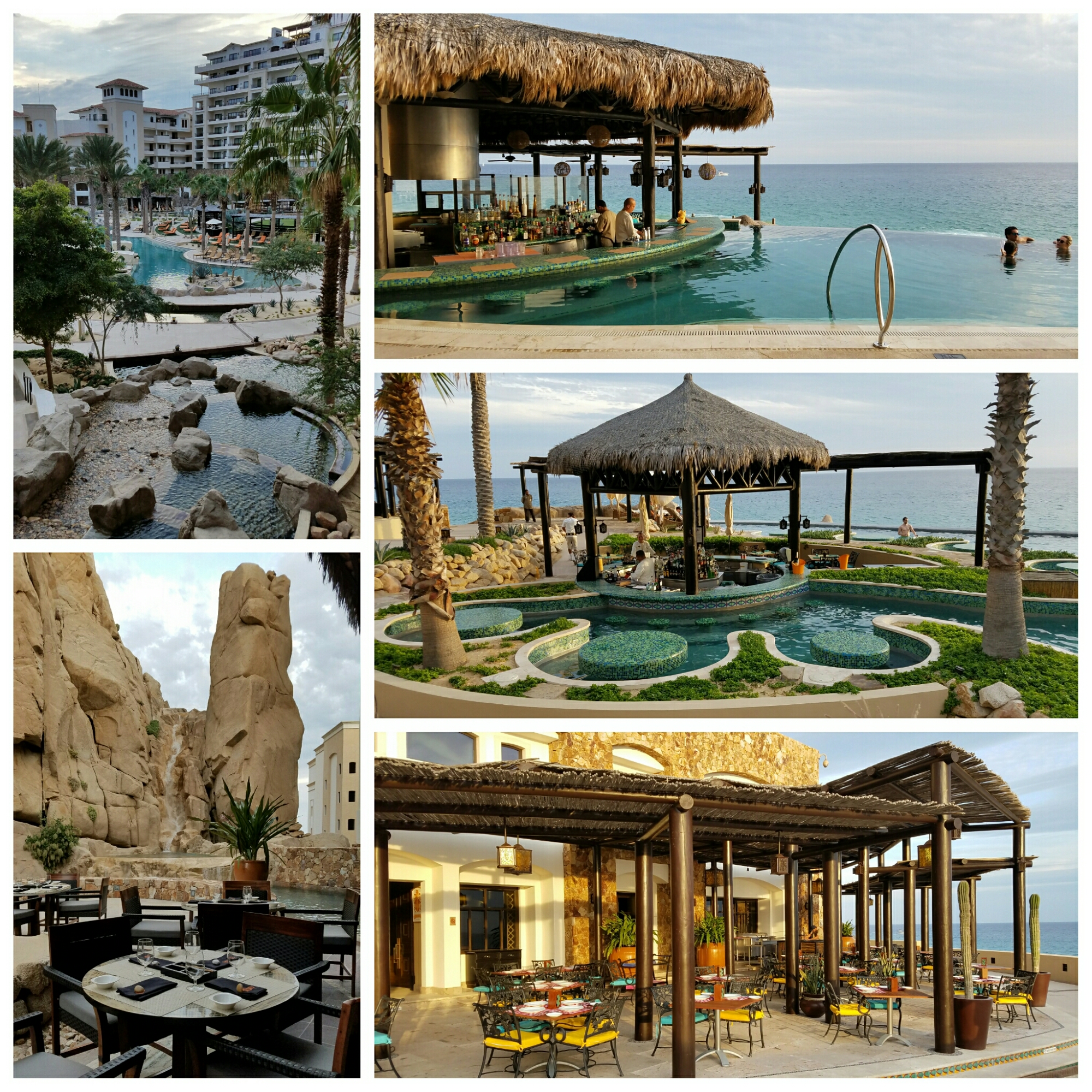 Had a before-dinner drink at the pool bar (the flower shaped bar shown above) and saw whales breaching in the ocean!
Dinner at La Roca was really great, the best steak dinner we've had in a long, long time. They started us off with a potato croquette amuse bouche, which was cold but otherwise tasty. Ms S didn't try it. My salad was very fresh and well dressed in a vinegrette. Mr A's Aztec soup was akin to tortilla soup but with a tomato base and very flavorful.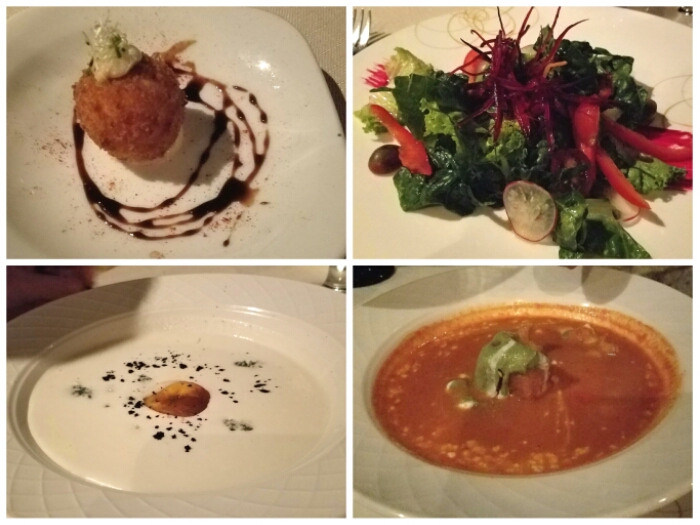 Ms S ordered the bacon wrapped filet, well done. It was perfectly cooked and she ate it up in a flash. $35 gone in 3 minutes.
I ordered the Prime New York, well done. Wow. It was more tender than some filets I've had. Outstanding flavor, very juicy, nice salting. Ms S helped me finish it.
Mr A ordered the Prime rib eye roll, medium. We weren't really sure what that meant, even after the waiter explained it, but it was tender and delicious, and it was the tastiest steak on the table. Ms S helped finish this off as well.
We are Lawrys VIPs and eat a lot of prime rib so it was a nice change to eat a real steak.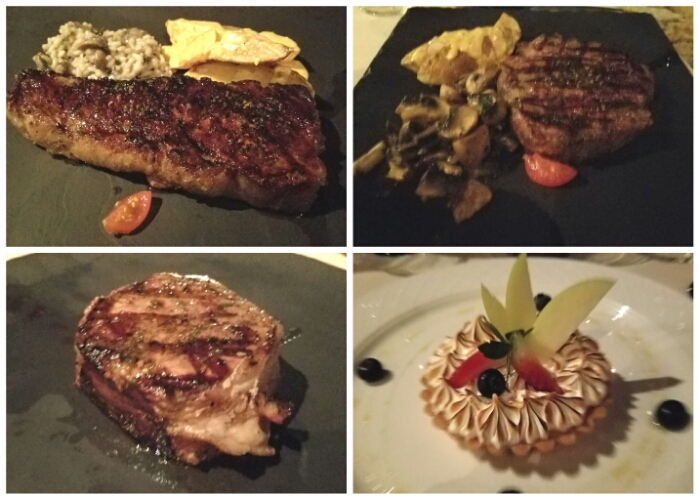 And who can turn down Key Lime Pie. Not Me. And it was even better after I scraped off the meringue.
If you like steak and can fathom a $200 dinner check, don't pass this one by.
Ambience: 5/5
Food: 5/5
Service: 4.5/5
Value: 3/5