Pumpkin Crunch Cake
Family recipe!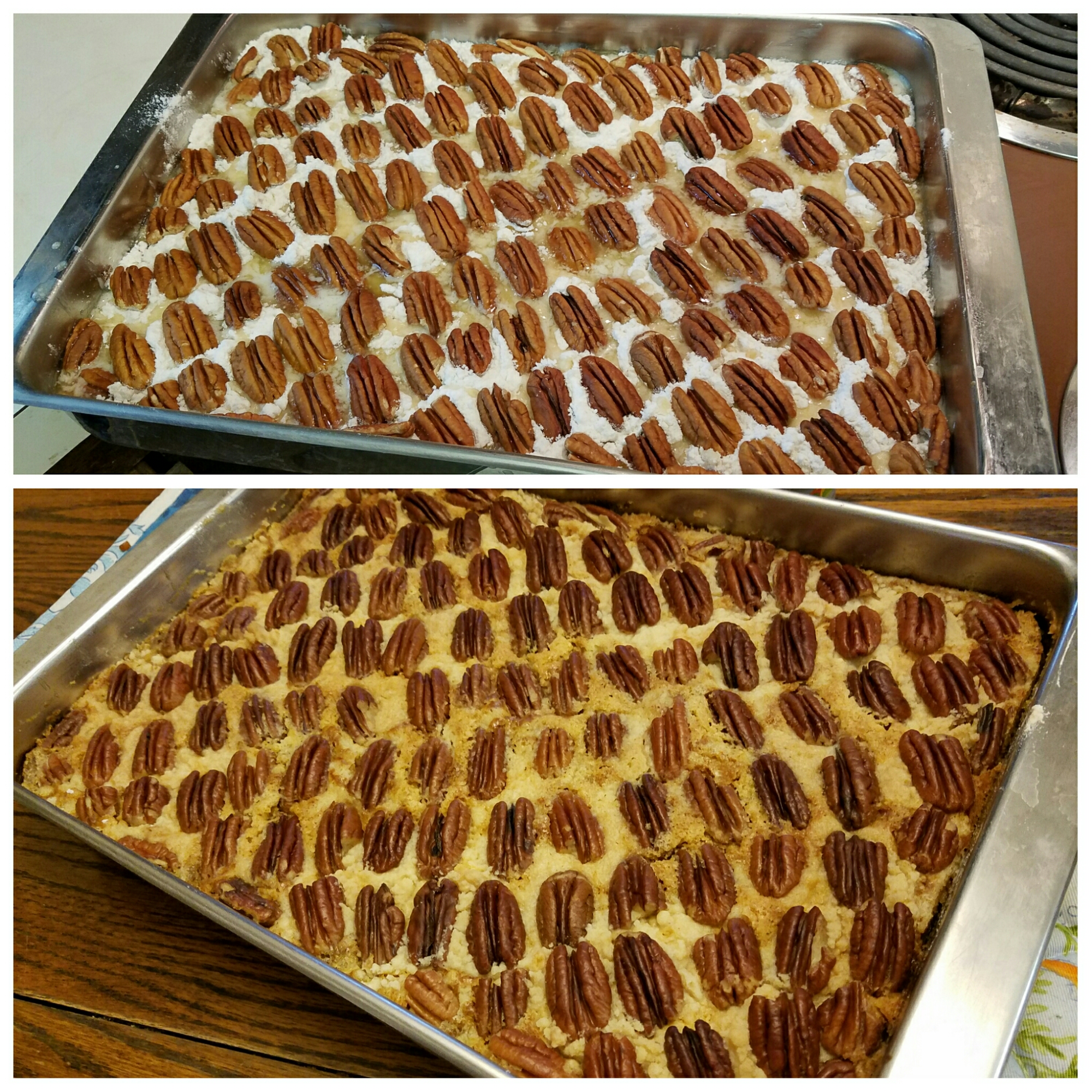 Pumpkin Crunch Cake
(Note: I double the spices and add nutmeg)
1/2 c brown sugar
1/2 c white sugar
1 tsp cinnamon
1/2 tsp ground cloves
1/2 tsp salt
mix in small bowl then combine 3 beaten eggs 1 c milk 2.5c canned pumpkin
beat well, add dry mixture, stir well. Pout into greased 13×9 pan. Spread one box yelllow cake mix on top. Leave choppy. Melt 1.5 cubes of butter and drizzle over cake mix evenly. Add 1 c chopped pecans on top.
Bake 350 (glass pan, 325) for one hour.