Kabob Shop, sans carbs
Well, my doctor has decided I am diabetic enough to put me on Metformin. Blech. Diabetes is the most evil punishment for someone with a sweet tooth. I have to cut back on carbs and sugar or my digestive system does a number on me. Enough said. So, where do I go for meat and veg? Kabob Shop!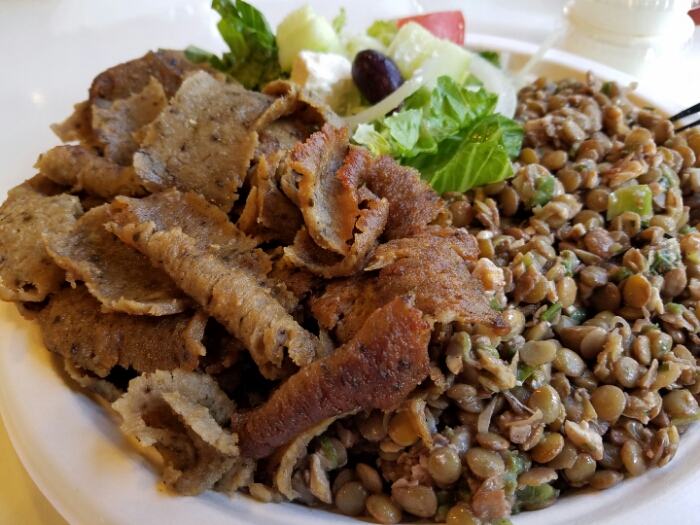 The Kabob Shop has the most flavorful kabobs around. I can't even eat at Daphne's anymore, their gyros tastes like bologna. This meat is salty and crunchy. The lentils were a very generous portion, with cabbage or celery, green onion, well seasoned. Lentils have a very low glycemic index meaning they won't raise your blood sugar. Which is good. But not when eaten in this quantity, I suppose…!
The Kabob Shop