Meze Greek Fusion (San Diego Gaslamp)
I had the great honor the other night of being treated to dinner at Meze Greek Fusion in the Gaslamp.  It was every bit as good as they said it would be.  Imagine a menu full of Greek specialties on small plates, allowing you to experience the gamut of greek cuisine!
We started with tzatziki and hummus, both homemade. The Tzatziki was made from very fresh, very sour, thick greek yogurt.  It was spectacular.
Then, the Saganaki  – Pan seared kasseri cheese, flambéed in Metaxa brandy tableside.  The waiter almost set his hair on fire. The mild melted cheese with butter and brandy was delicious on pita bread.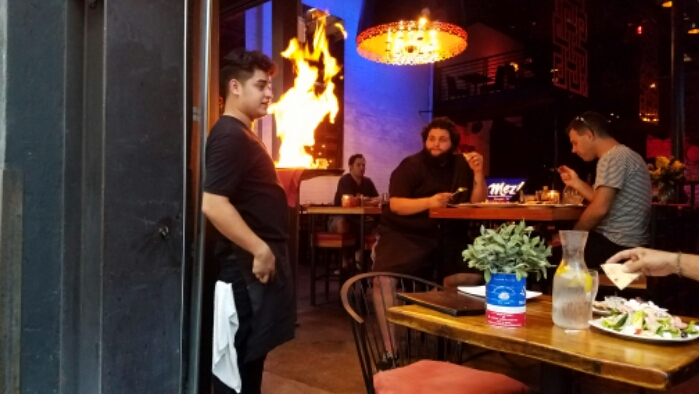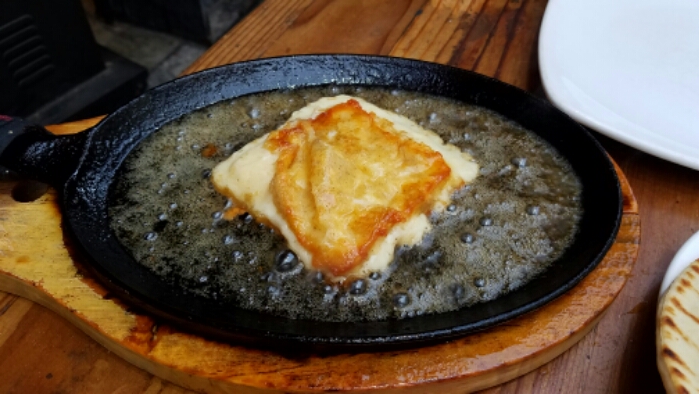 Feta with mixed olives was spectacular with a chopped red pepper, caper, rosemary, and olive oil dressing.  And what is it about the Mediterranean diet that makes it so perfect with wine?  Tonight, a glass of Seghesio Zinfandel.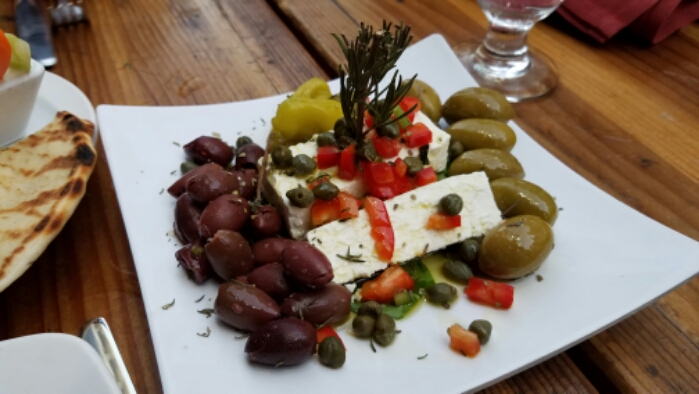 Similar but also delicious was the Village salad – Roma tomato, bell pepper, cucumber, red onion, feta cheese, olives, capers, evoo.  No lettuce, just more fresh veggies with feta cheese and the same wonderful dressing.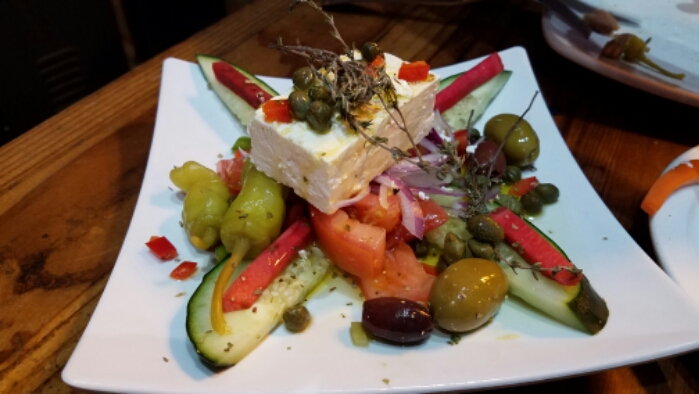 Spanakopita, made with fresh spinach, with that thick tzatziki sauce.  Again, completely different taste and presentation than your typical greek restaurant.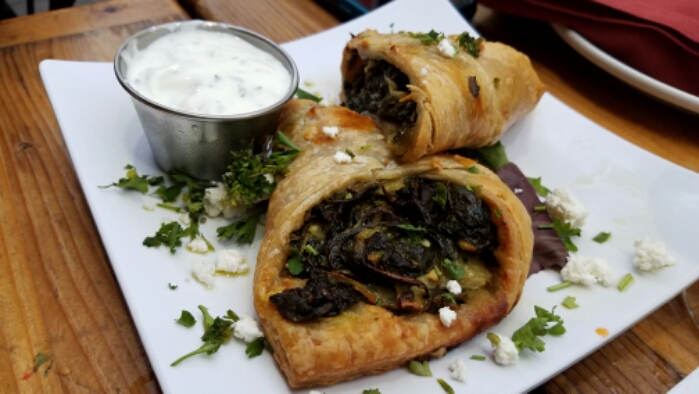 At this point I was already totally full but we also enjoyed the mixed Souvlaki plate with Filet, Chicken, Shrimp, and Lamp.  The lamb and beef especially were very tender and well cooked.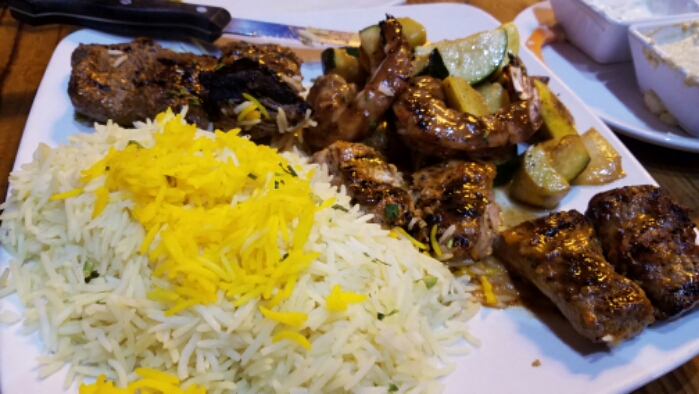 Pro-tips:
Valet park at the Water Grill next door.
As your base, order the Village Salad, the cheese flambe, and the mixed Souvlaki plate.  Then expand from there.
Wine is the perfect accompaniment to these strong flavors!
Sit on the sidewalk to enjoy the Gaslamp ambiance.
Meze Greek Fusion
https://goo.gl/maps/Zze89pFX5922
345 Sixth Ave, San Diego, CA 92101