Trader Sam's Enchanted Tiki Bar (Disneyland)
Mr A has been wanting to check out Trader Sam's for a long time. Trader Sam's and Tangaroa Terrace are situated right next to the pool at the Disneyland Hotel. Oh my, has the pool area been upgraded over the years.  Now it has 3 pools (plus a splashdown pool for the 2 story slide).  It still looks mighty small for a hotel of this size, and today it was very crowded.  We reached Trader Sam's around 3pm and by the time we left at around 4, almost every table outside was full.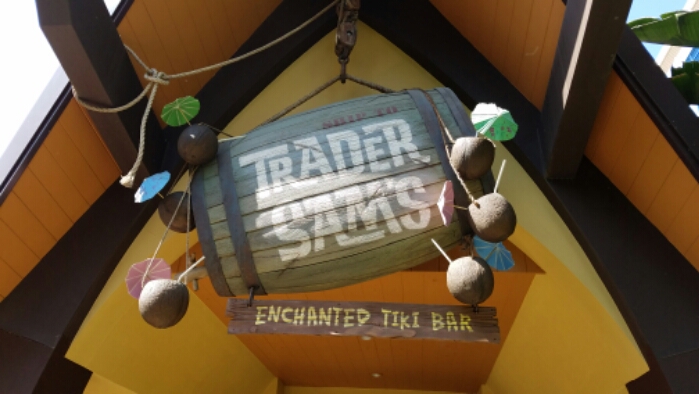 The outside patio stretches around the corner to the right, where the entrance to Tangaroa Terrace counter service restaurant is.  About half the patio is for the bar; the other half is for the restaurant.  There isn't a whole lot of shade for the bar patio, but the seating is very comfortable with long sofas with cushions.  The TT patio only has tables and chairs.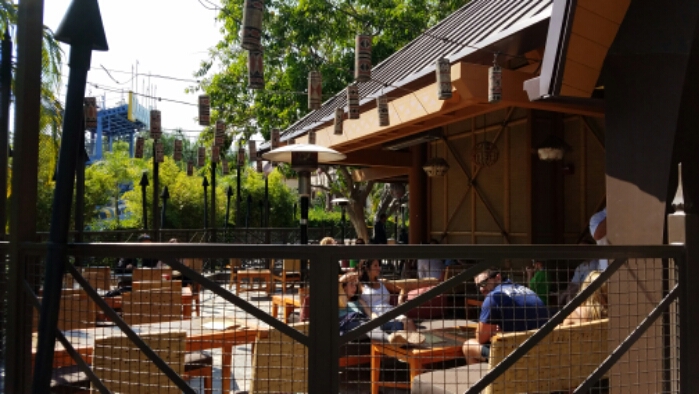 The inside of the bar looks like how you'd imagine the Tiki Room to be if it was a bar.  What a great upgrade that would be for the Tiki room itself. On either side of the bar are some elaborate false windows showing scenes of islands and ocean waves…I'm guessing that these windows come to life somehow but we didn't get a chance to see this.  Come early – the seating inside the bar is VERY limited and kids can only sit at the tables, not at the bar itself.  At Disney it doesn't occur to you that some areas might be off limits to kids.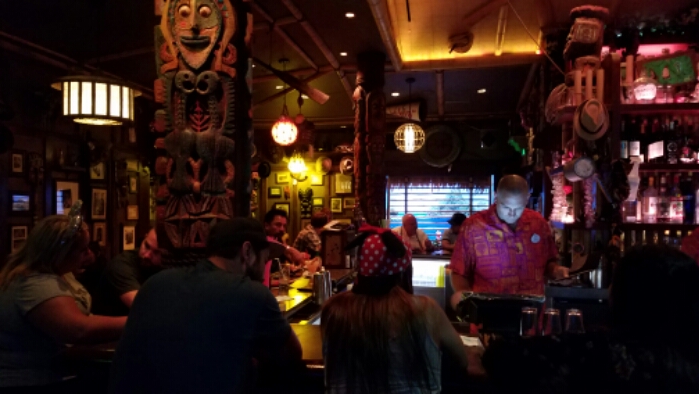 The drink menu is very creative and all of the drinks sound awesome. We tried the Mai Tai and the Passionate Python.  They were VERY strong drinks.  Note that there are no prices on the menu, either.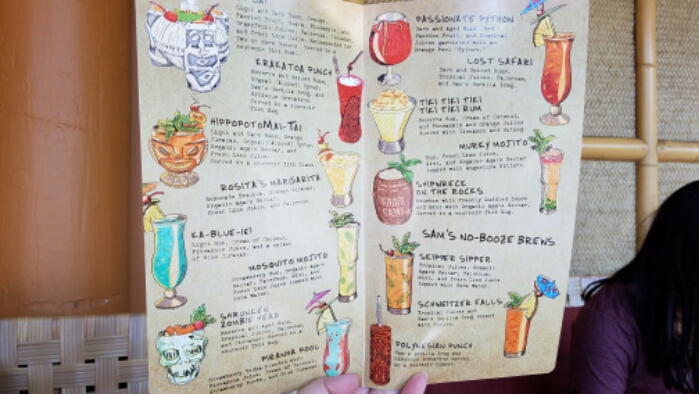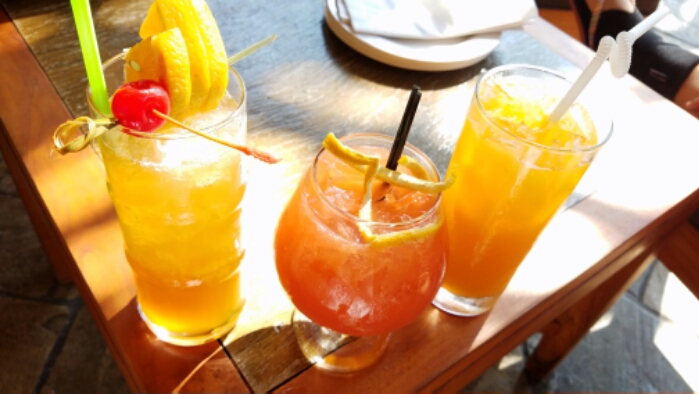 This is the poke appetizer.  I could tell the fish was previously frozen, but overall the dish had the right amount of seasoning in it and the wonton chips were nice and crispy.  We also saw a lot of the fried green bean appetizer going by.  I wish we had ordered that.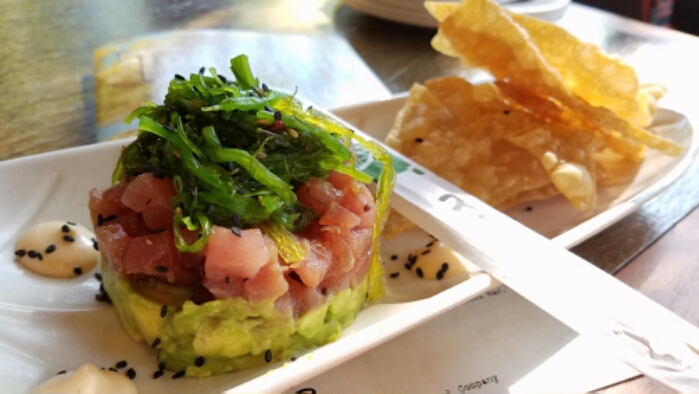 This was a very nice place to spend an hour or two and Mr A can't wait to go back.
Trader Sam's Enchanted Tiki Bar
https://goo.gl/maps/YiLdkWpB2Pq
Disneyland Hotel, 1150 Magic Way, Anaheim, CA 92802