Spicy City – one more time
Can we get enough of Spicy City? Apparently not because we went there today again. It was quite busy at 1 o'clock on a Saturday afternoon but they had one big table left in the restaurant, just for us. The waitress recognized us and asked if they should put in the order for pan-fried buns right away. Of course! We then delved into the menu and tried a few things today that we had not tried before.
Salt and Pepper Shrimp with chili peppers. This is essentially the same as the chicken cubes with chili peppers dish. The breaded shrimp takes on the delicious flavor of the chilis, as well as the Sichuan pepper. The shrimp was very fresh, but we think this dish is best with chicken. Leave the shrimp for Shrimp with Walnuts!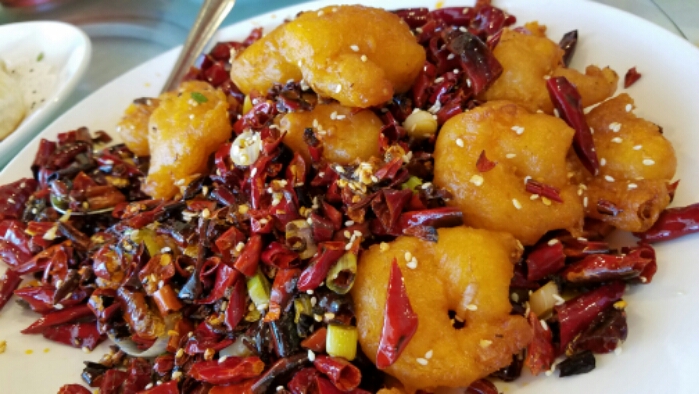 Here's the dish after we fished all the shrimp out of it! How much chili must this place go thru??
This is the Fish with Szechuan sauce, supposedly the most popular dish on the menu. 12-15 big filet pieces lightly dredged in a spicy sauce full of Szechuan pepper. The fish goes especially well with the cilantro. The fish was fresh and tender but very soft. Americans like their fish a lot dryer than this so this dish could be a challenge for some eaters. But the flavor was very good. Similar to the chicken cubes with peppers. I'd order the shrimp or the chicken cubes before I ordered this again.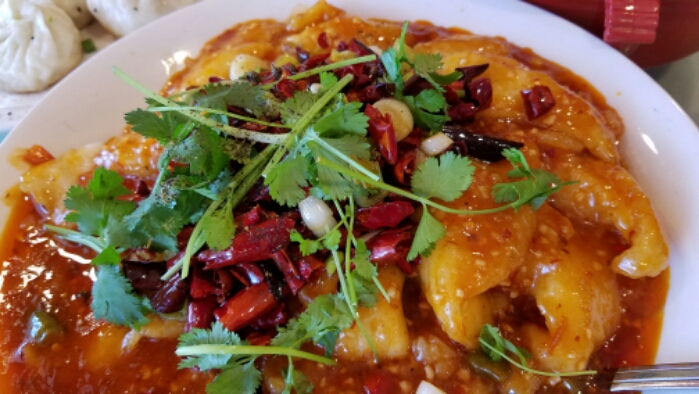 Can't turn down the pan fried buns.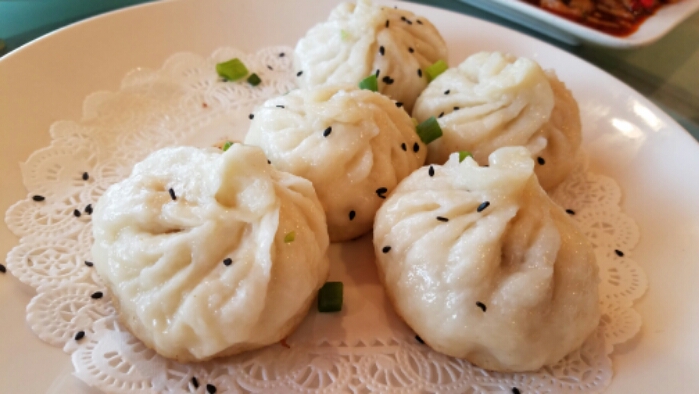 Or the snow bean greens.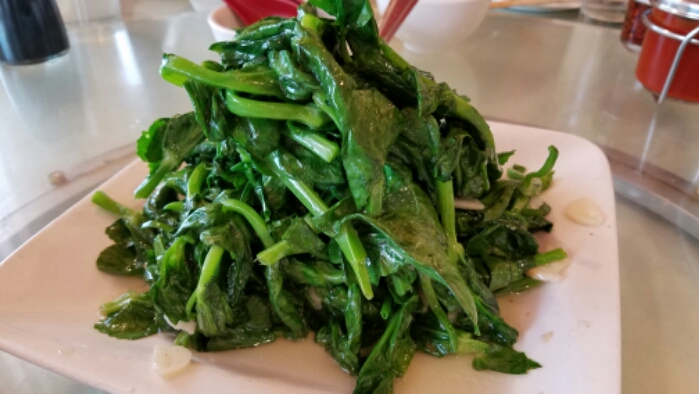 Ms T's favorite is the spicy pork. It has a slightly sour taste that goes well with the Szechuan pepper.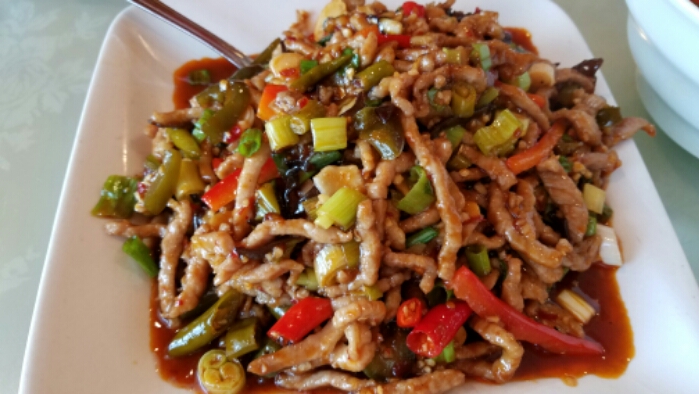 Ms S has decided she likes chow mein (fried noodles). Spicy City's was very good, but it doesn't beat Tasty Noodle House's Assorted Fried Noodles!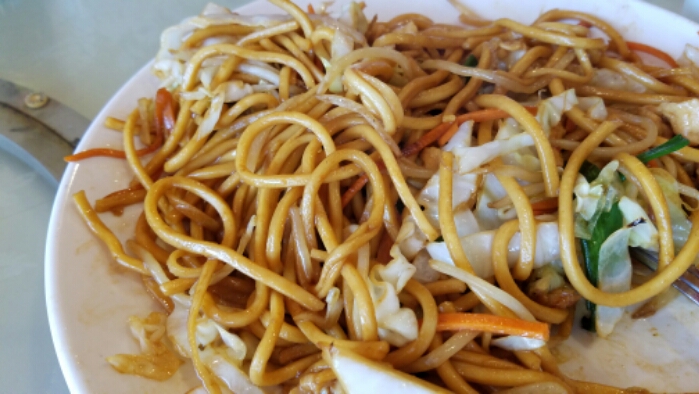 Ms S is also a huge fan of their Wontons in chicken broth. We also tried the Wontons in spicy chili oil broth today. The Wonton are delicious and taste freshly made. Ms M felt the spicy oil distracted from the excellent taste of the Wontons.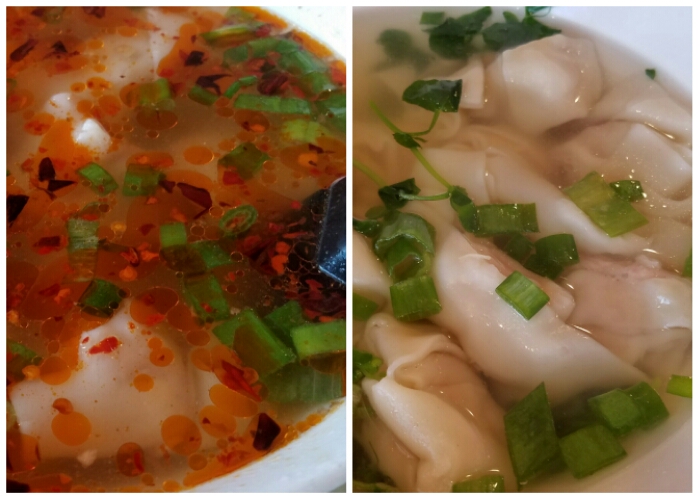 Another great meal at Spicy City. Three meals now, with very consistent preparation and taste. Kudos to the chefs!