Yosemite Swimming Holes
Back in the day, Yosemite was purely a hiking destination, but over the last few decades we have seen it turn into a very popular river rafting park.  There aren't any real rapids here (unless you are here during peak water flow).  The four places mentioned below have some of the slowest current, broadest banks, and biggest pools in the Valley.  Some folks like to raft down the river (note the restrictions on where you can do this) and some just like to float around at the water holes.  There are lots of shallow places for the 5 and under set, too, but keep an eye on the depth and current.  And yes, it is possible to float a queen sized inflatable mattress down the Merced with multiple people on it. Just sayin.  Be warned that the water is very cold (it's snowmelt after all), and the rocks are sharp.  Tevas or water shoes highly recommended, as is sunscreen, hat, and water.  Get your floats and rafts at Walmart before you arrive.
Probably the most popular swimming hole at Yosemite, Swinging Bridge (aka Party Central) is located at the west end of the park.  Sometime there is a rope swing on the south bank (where this picture was taken) – however this is at your own risk, you wouldn't want to land on the shallow submerged rocks I see in the picture below.  Be careful!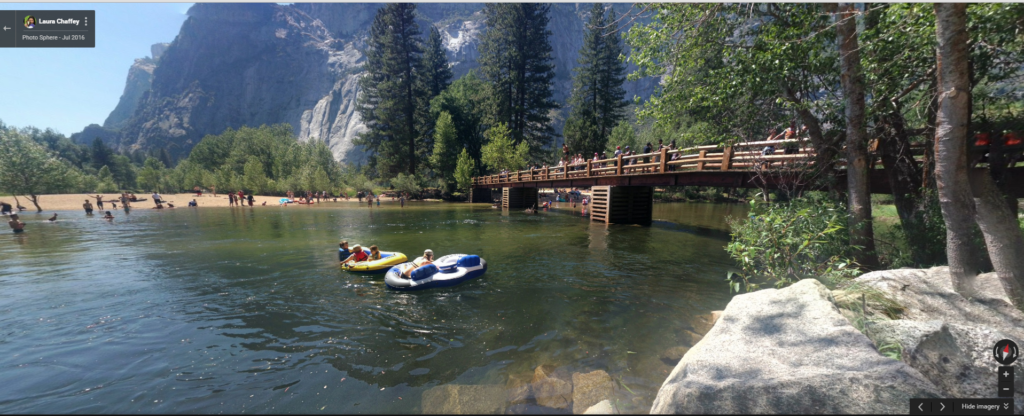 For little kids, a nice shallow place to play is at the bridge near the Horse Stables.  The current is slow and the depth is 1-2 foot.
Bridge near the Stables https://goo.gl/maps/RXpFH7TQjLw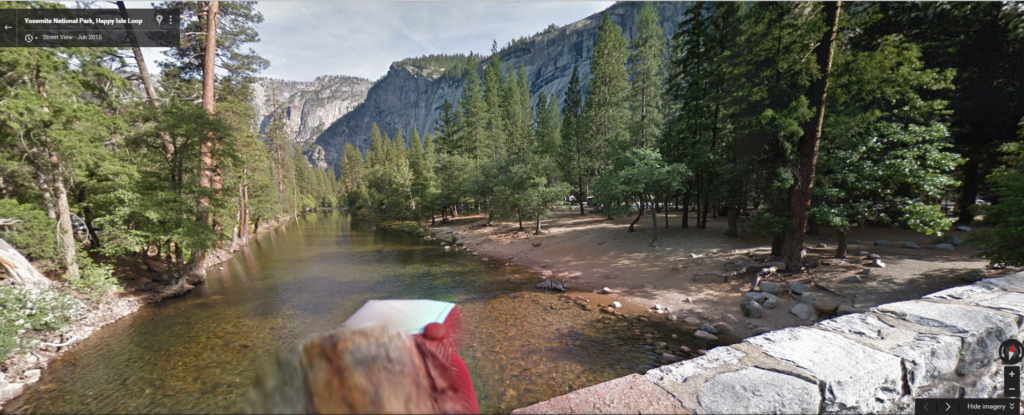 "The beach along the Merced River next to Housekeeping Camp is very popular for families to sunbathe, picnic, wade, raft, and swim. Rafting is allowed from Stoneman Bridge (upriver from Housekeeping Camp) down to Sentinel Beach (downriver from Housekeeping Camp). "  And there's nothing to keep you from just horsing around in the water at either bridge.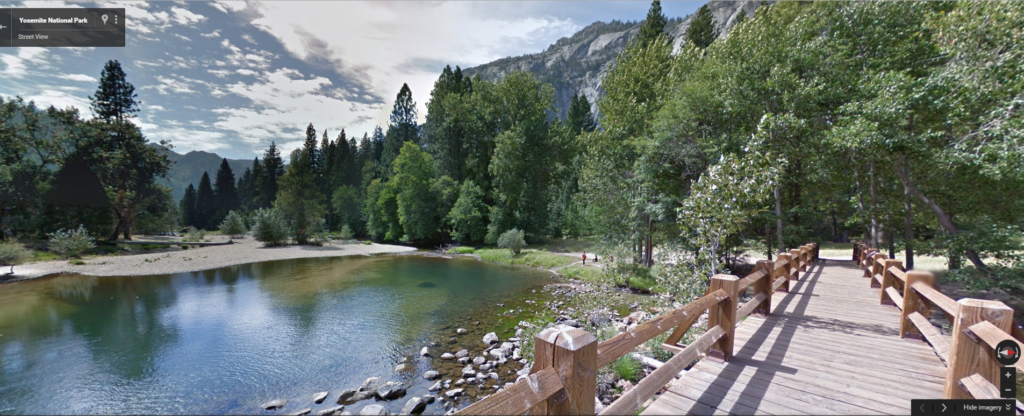 Another hidden gem is located right at the end of the Mist Trail, just before you get on the bus at Happy Isles.  An old hydrology station overlooks a medium-sized pool with lots of rocks to sit on and soak your feet after your hike.  You'll see it on your way in.  You'll need it on the way out.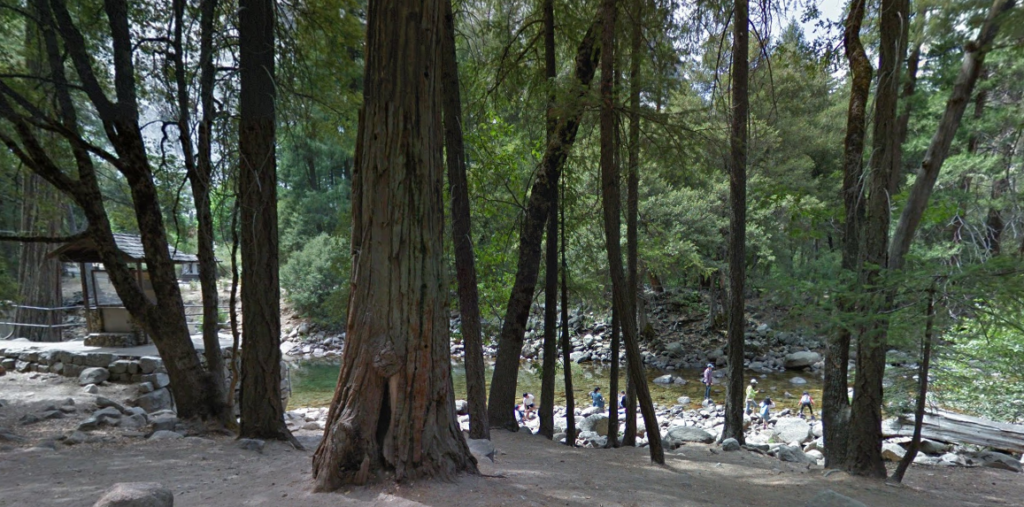 Here's a map to the bridges.