Bawarchi Dosa (Miramar, San Diego)
Visited this place for lunch today with coworkers so I did not get extensive pictures (I know, I need to get over it). Good buffet selection with tandoori chicken, chicken makhni, and more than several dishes I was not familiar with but were also delicious. Heat level is high, and the flavors are very good. We didn't get a chance to try the giant Dosa crepe (pictured below) but the one that was brought to the next table looked just like the picture. Lunch today was about $11 per person before tip.
With the opportunity to try Dosa, we will definitely come back here first before returning to Ashoka next door.
Picked up a few tidbits during lunch –
8 Elements Indian restaurant on Mira Mesa is well thought of. And Curry & More, a favor of our family, was deemed "Americanized". Sniff.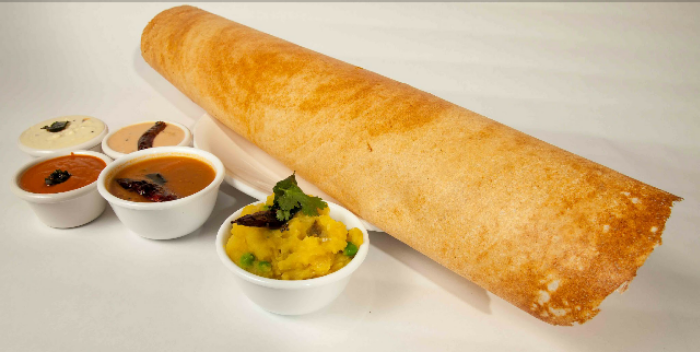 Bawarchi Dosa
9520 Black Mountain Rd #101, San Diego, CA 92126
https://goo.gl/maps/184WhVbSfJ42