Eating House 1849 (Koloa, Kauai)
A new restaurant from Roy Yamaguchi in the Kikui'ula shopping center, 1849 Eating House is meant to combine the rich multi cultural cuisines of Hawaii with haute cuisine preparation.
It was a beautiful evening from the second floor overlooking the south coast of Kauai.
One thing I love about Roy's is how they bring out snacks for the kids to keep them from going bananas. Usually quesadilla, carrots, and celery.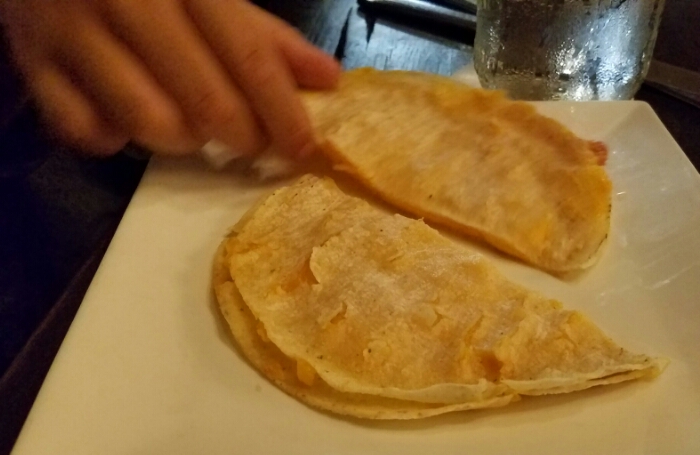 We enjoyed the Sizzling Hawaii Ranchers Ribeye Tataki appetizer. The mushrooms are a good complement with the spicy shoyu sauce. Even the girls liked the tender beef.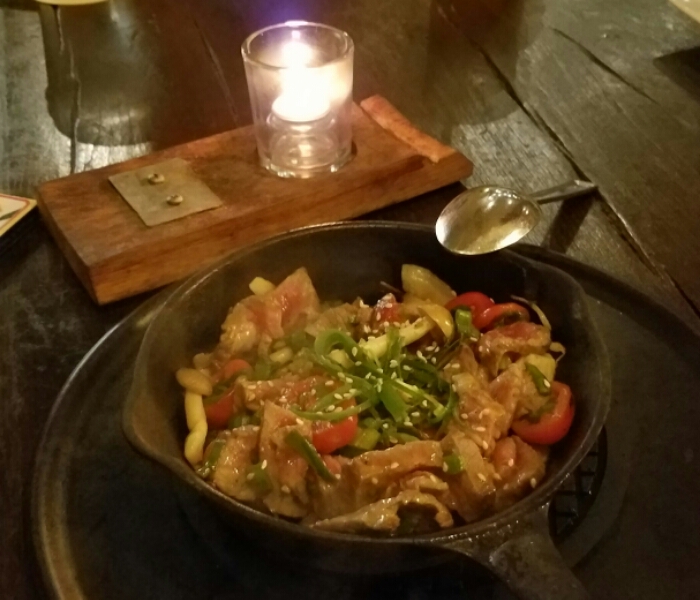 The 1849 spicy Ramen bowl plays off the gourmet Ramen trend. The broth is incredibly rich and a bit salty. It tastes like it has Miso in it but it doesn't separate like Miso does. A huge, huge portion, with tons of noodles, sliced Pork, and a half of a hard boiled egg.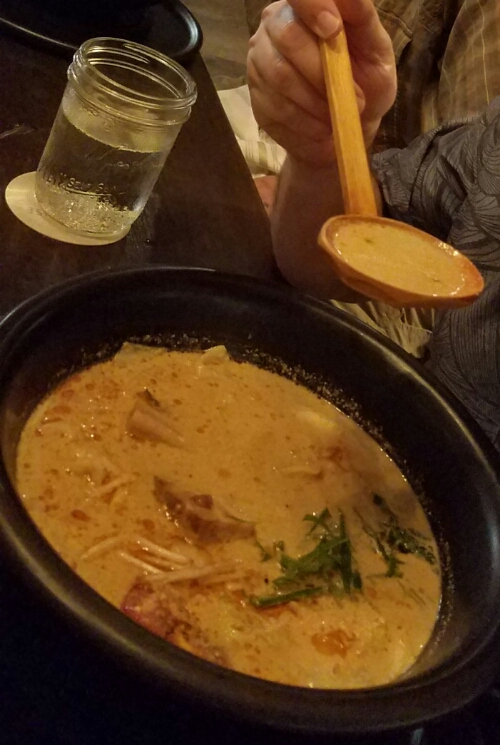 I enjoyed the butterfish "Kamameshi" Hot Pot Rice Bowl. I think it's meant to taste like the rice was cooked in the bowl, developing a crust on the bottom. While the pot was very hot, the rice had obviously just been plunked in the bowl recently. Still good tho. The butterfish was tender as expected, marinated in a delicious shoyu sauce.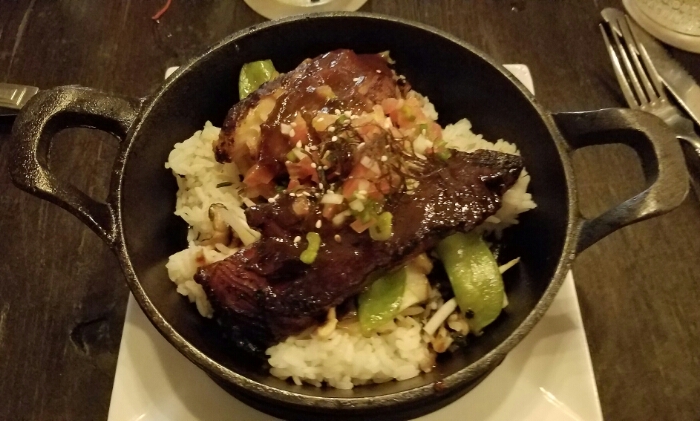 We used the Yelp coupon to get our free malasadas. Yes, my integrity is worth about 5 donuts. They did come with sprinkles, tho. Crunchy and not too sweet.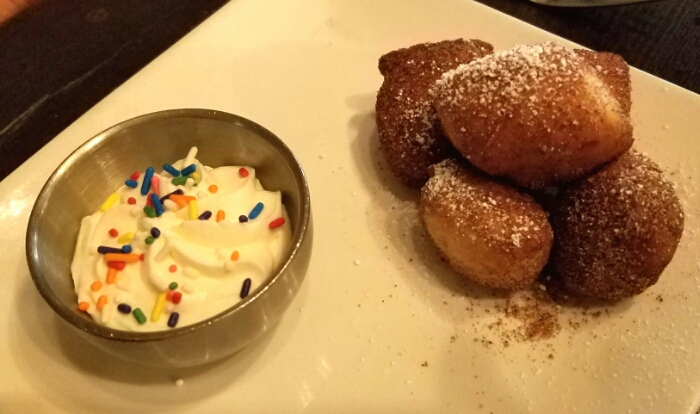 Eating House is so different from the standard high end steak and seafood restaurants. We really enjoyed the unique menu, and the intense flavors we expect from Roy's. The service was very good, personable and educated – he helped the kids make some tough choices about the Beef & Pork "Hapa" hamburger. They also corrected one of the meals when the special order was not made right.
As the final test, the Mai Tai was outstanding – even better than from the Marriott's poolside bar. Now that is a strong recommendation.