Pailin Thai (Rancho Bernardo, CA)
One of my very favoritist Thai restaurants in San Diego, I have been going to Pailin Thai ever since it was called Spices Thai. We love their Panang Curry; Larb Kai; Spicy Basil with Ground Chicken; Spicy Noodles (like Basil Chicken but with noodles) ; Mint Leaves (like Basil Chicken but with Mint) ; and Chicken with Cashews. Is it the best Thai food ever? Well after having Thai in Singapore and Cambodia I have to say no, but I think it is still very good, the best in North County, and they are also very consistent.
Tonight they were firing on all cylinders with the Panang Curry with Chicken, spicy 4 (more like a 5). Lots of basil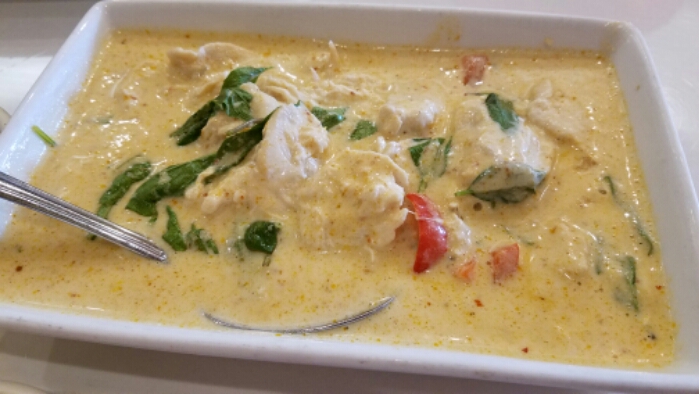 Spicy Noodles with Chicken. Spicy 6 takes it to a new level of flavor.
Larb Kai with chicken spicy 2,
And the favorite of Ms S, Chicken Sate: