Tropical Taco (Hanalei, Kauai)
Tropical Taco is one of the Grand daddys of Hanalei. Originally a truck it's now a storefront with a loyal following. Ms S is a huge taco fan so we had to check it out.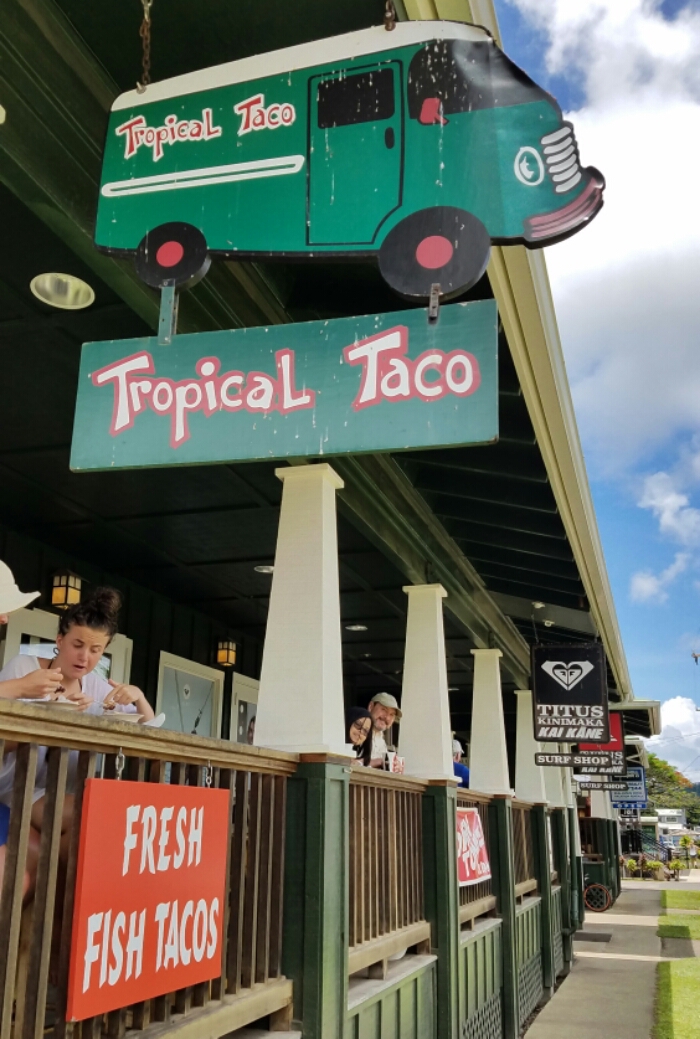 There's a few tables inside but to catch the breeze you've got to eat outside.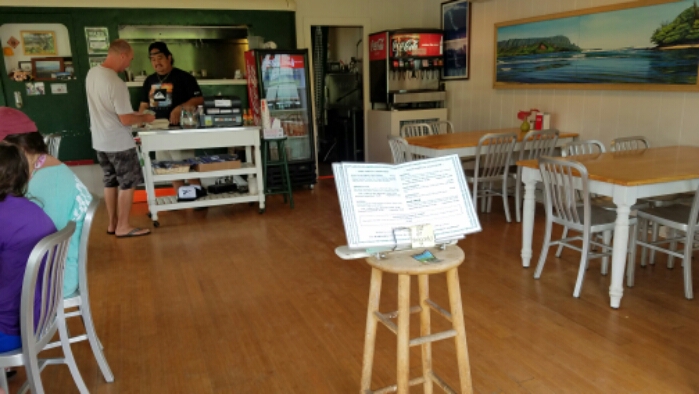 The $15 taco was a mystery. Why did it cost $15? Did it come with rice and beans? Is it one taco or two? Are prices really this bad on Kauai?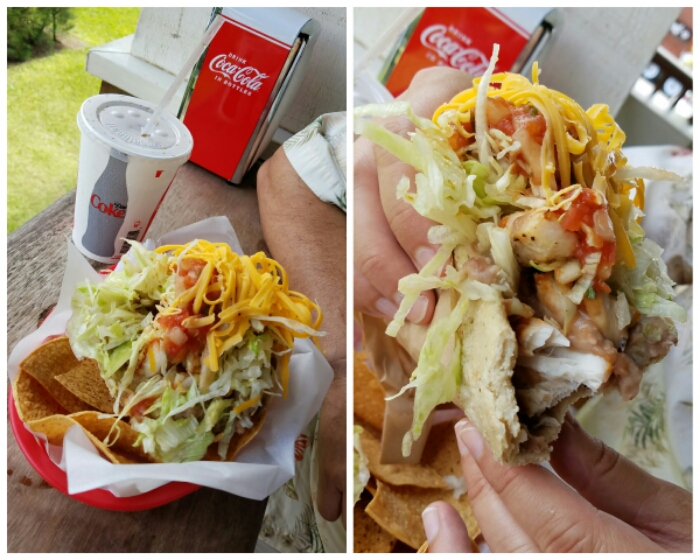 The answer is that this taco is HUGE. I'm not sure the pictures properly communicate the dimensions and volume of the taco. It contains about 5 big long chunks of fish.on top is lettuce guacamole salsa and cheese. The tortilla is more like a thick corn masa pita. It really deserves a knife and fork. It is not a $5 taco.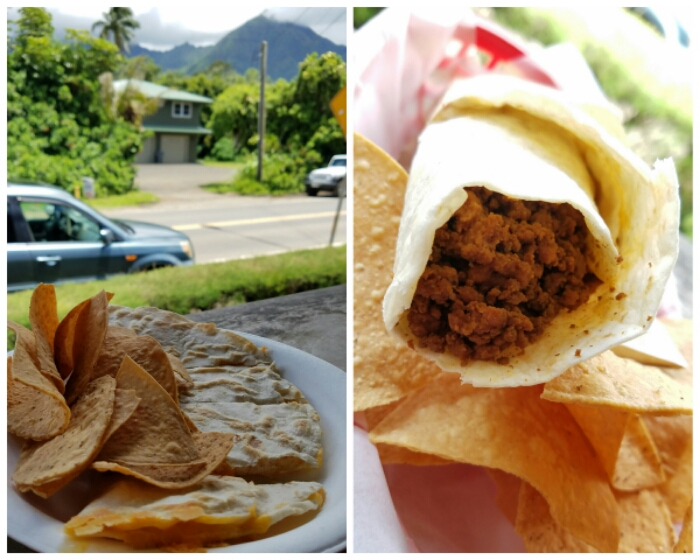 The cheese quesadilla and baby burrito were more normally sized. The burrito beef was nuclear hot and needed some salt that would have been contributed by the salsa and guacamole that would normally have been there. The quesadilla was straight forward. The tortilla chips were super crispy with a hearty corn taste.
This is a place for big eaters, with no "baby" taco on the menu. But it's traditional menu may appeal to families not looking for the sustainable organic vegan fare that seems to be taking over Hanalei.
This just in: our waiter at Kintaro recommended Village Snack to us. The Chili Pepper chicken sounds intriguing!
Village Snack & Bakery Shop
55519 Kuhio Hwy, Hanalei, HI 96714
https://goo.gl/maps/McXSBcYM2f92
Tropical Taco
5-5088 Kuhio Hwy, Hanalei, HI 96714
https://goo.gl/maps/fLLb1B9wkT72