Merrimans Pizza and Burgers
Exhausted after our snorkel, we needed lunch. We could have paid $15 for a burger at Brennecke's upper deck but figured we could get better at Kukui'ula mall. We found ourselves at Merriman's Pizza and Burgers. Here's the view from the deck.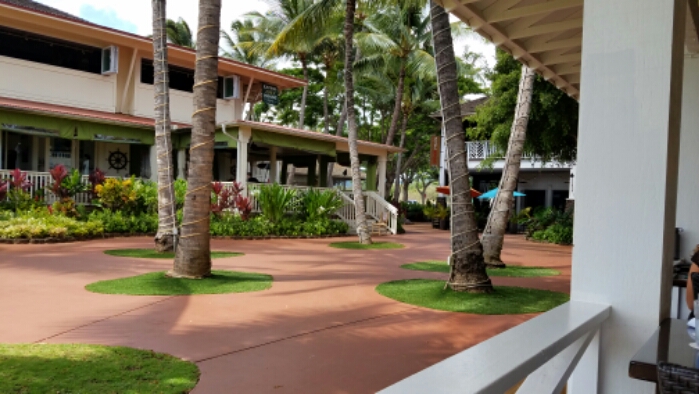 We tried the pepperoni flatbread, hamburger, Kalua Pork tacos, fish tacos, and Kalua pork quesadilla. The pizza was very, uh, flat and seemed pretty skimpy but Ms S loved it. The tacos were very good, served in two layers of crunchy corn tortilla. The green drizzle was delicious and the tacos were on the spicy side. The quesadilla was passable. The fries were the best part of the meal: perfectly crispy!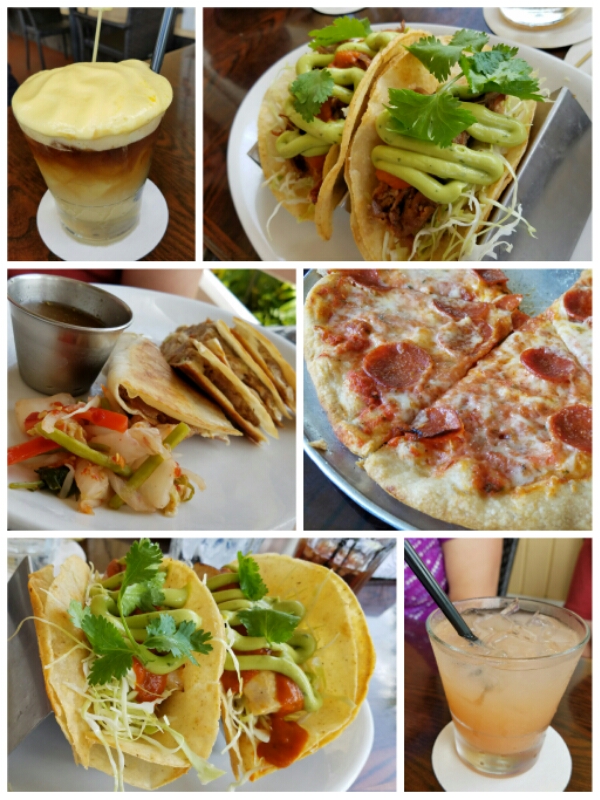 The drinks were really not good. The Endless Summer tasted predominantly of grapefruit, not elderflower, nor of alcohol, and the Mai Tai was one dimensional (no grenadine?) and not sweet, altho the lilikoi foam was a winner.
Still probably better than Brennecke's but this place didn't really live up to the Merriman's name. I mean, take a gander at the Merriman's menu and ask yourself what would make a steak worth that much money.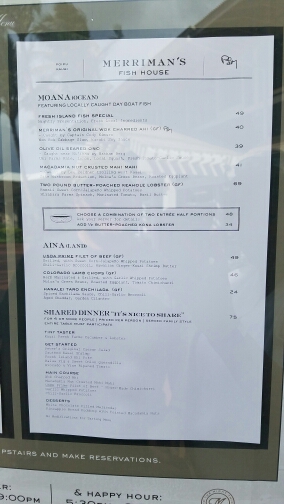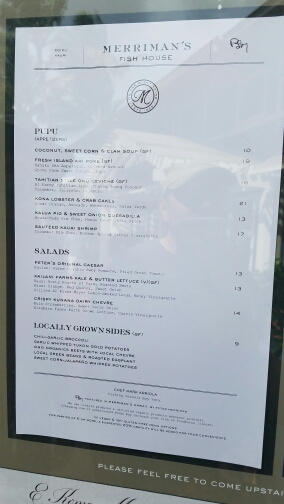 Gourmet Pizza and Burgers by Merriman's
2829 Ala Kalanikaumaka St G-149, Koloa, HI 96756
https://goo.gl/maps/dnCRRXaUnZ12