Grinds (Port Allen, Kauai, HI)
Not quick but good. Big BBQ Pork sandwiches on very thick toasted bread. Well celebrated on Yelp. We skipped the mayo tho.
Blackened Mahi sandwich. Good thick piece of fish.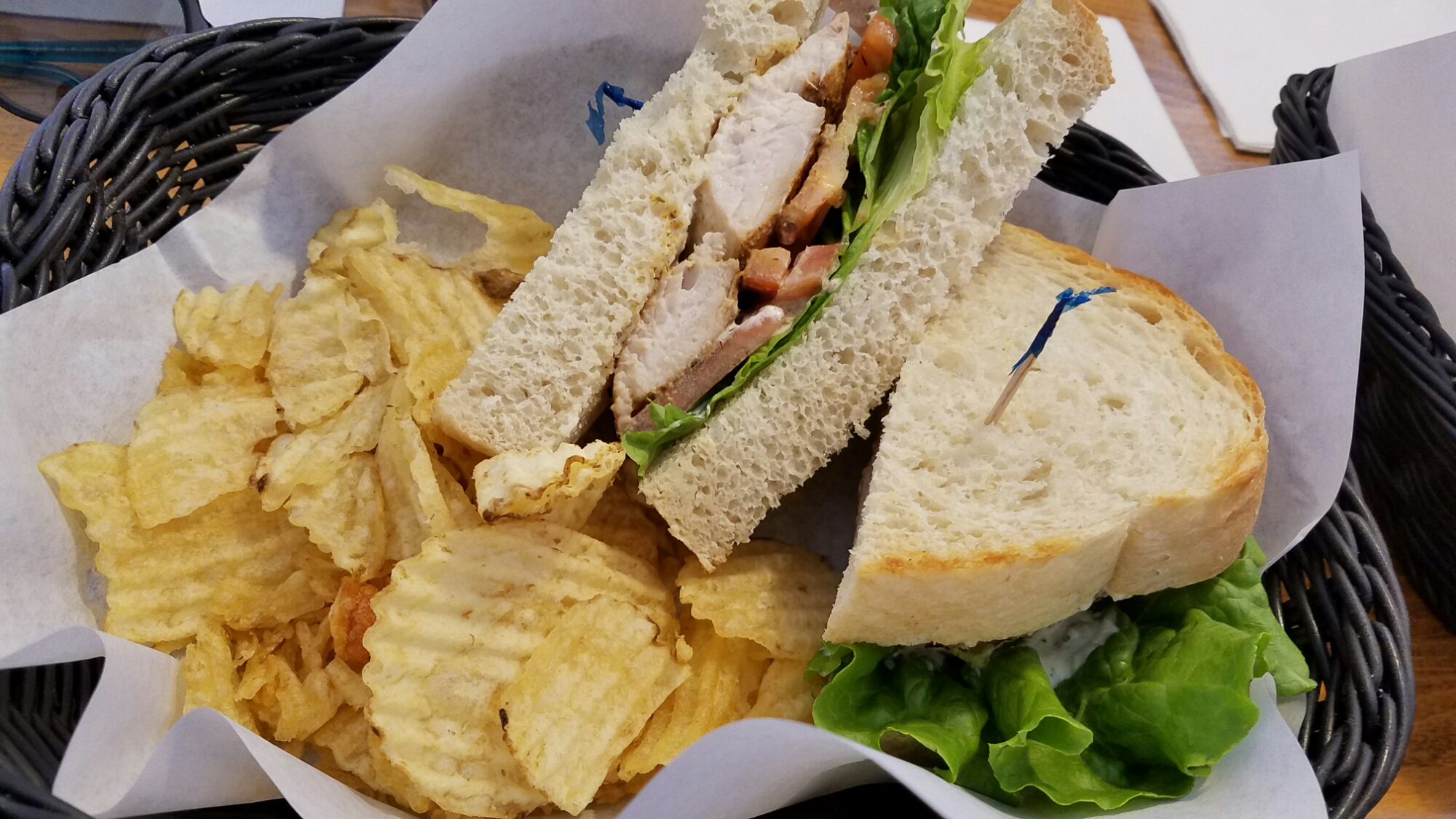 Chicken Cutlet (prior to being totally devoured by Ms S)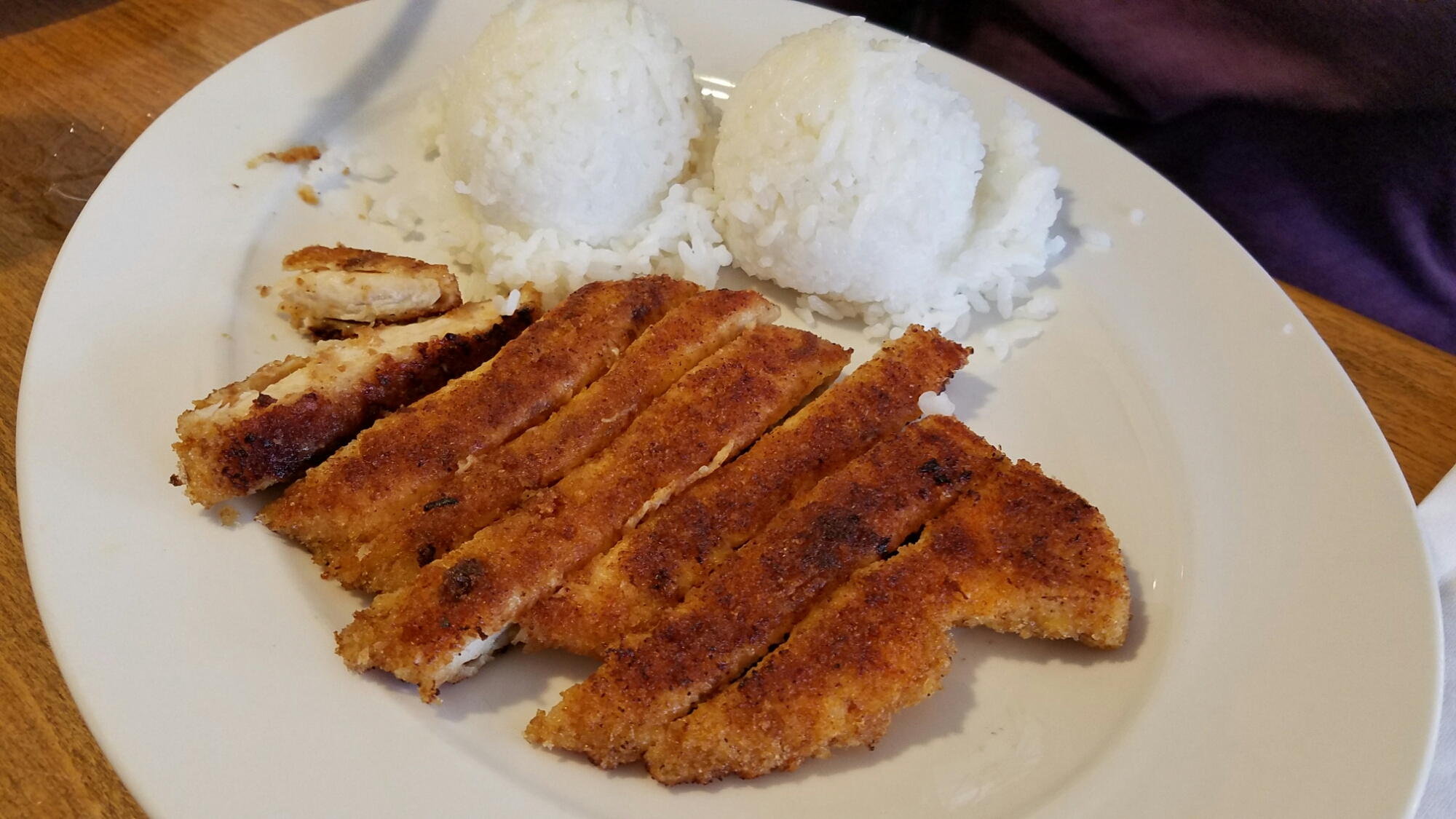 French Dip – meat was pretty decent, good flavor, fresh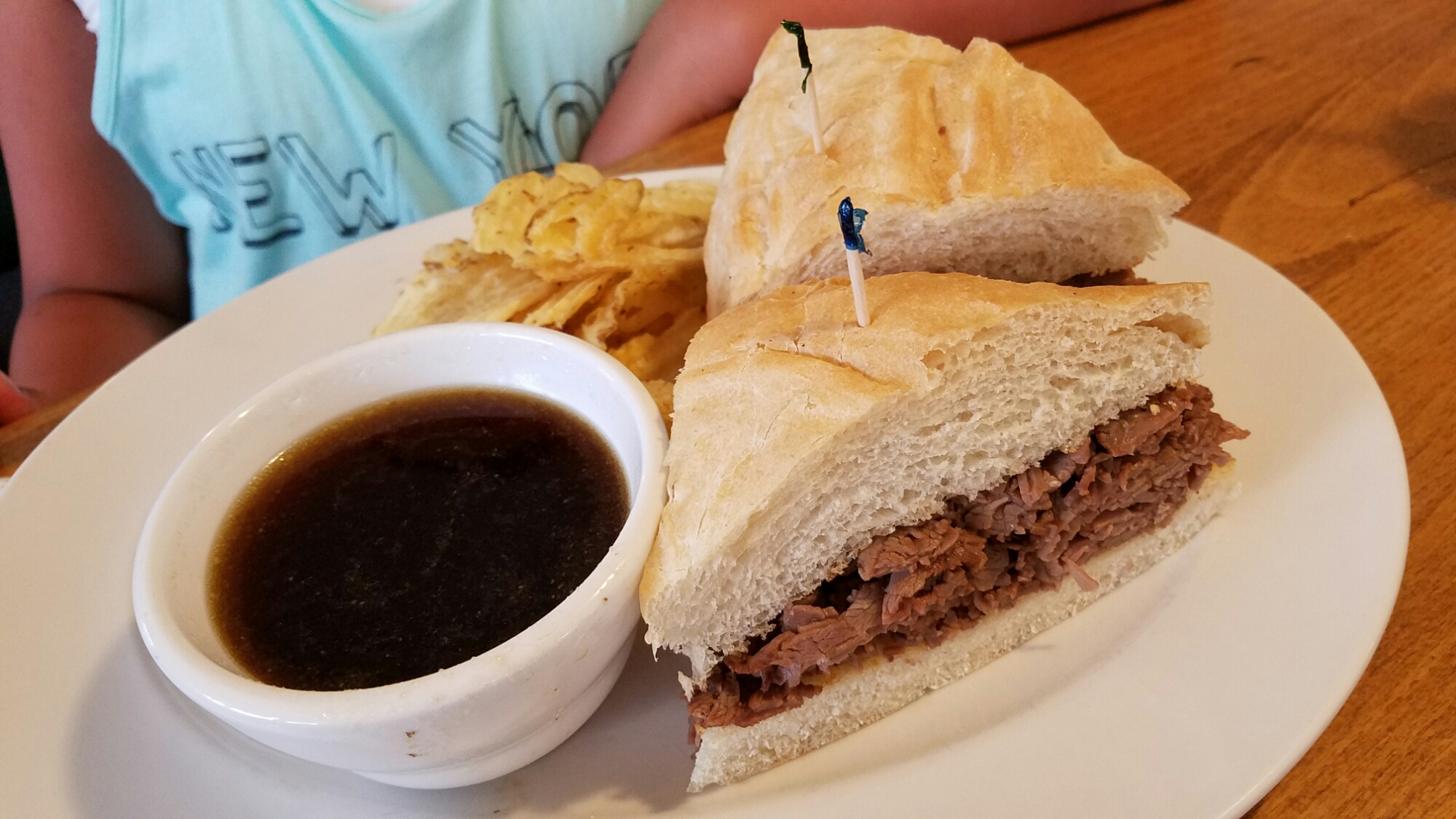 No air con but lots of seating.
Grinds Cafe
Eleele Shopping Center, 4469 Waialo Rd, Eleele, HI 96705
https://goo.gl/maps/t5rg1h1C9kq