Sunrise
Mornings in Hawaii are magical no matter where you are. On the west side you can view the sunrise directly but at the Marriott this is blocked by a northward Bluff. This just might be the only downside side of staying here.
The sounds of the surf, and the calling doves with their Waaah Da Da Da Da is the perfect morning meditation spot as the sounds fill your senses.
You try it, and see if you can come up with a better phonetic spelling of bird sounds!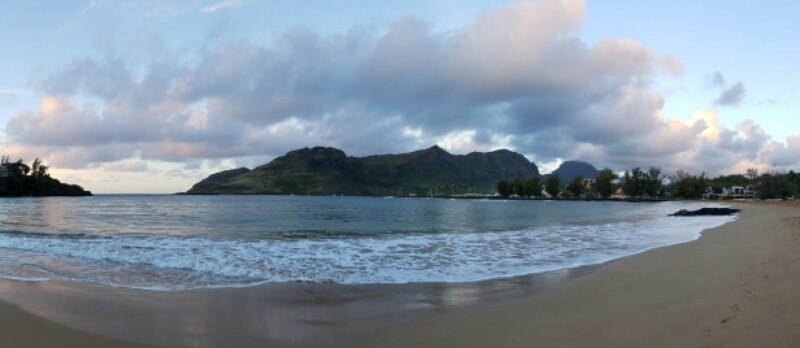 As the sun hits Nawiliwili, it all explodes into green and gold.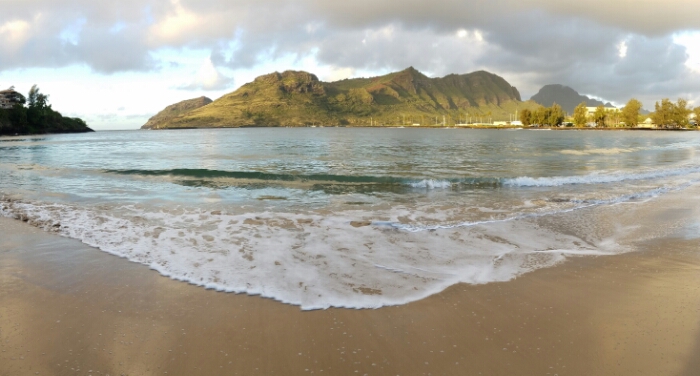 You never know what you will find on the beach. A new friend: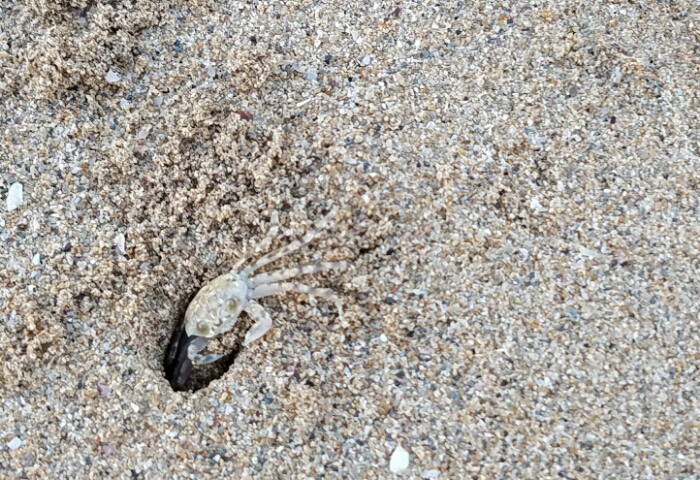 Or another Walmart shipment arriving into port. This must have been offloaded in Oahu then trudged across the channel to Kauai.