Lou & Mickey's (San Diego Gaslamp district)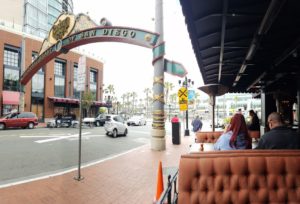 Between Market&5th, the Convention Center, and the Hard Rock, Lou & Mickey's is literally at Ground Zero in the Gaslamp. A few years ago, a patio and bar expansion makes this the perfect place for people watching.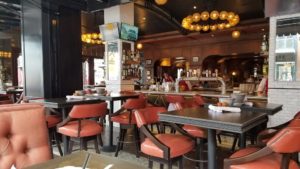 DH enjoyed the Top Sirloin and I had the Crab Louie. The salad was just as good as it was 5 (10?) years ago. Butter lettuce, bacon, avocado, boiled egg, and housemade 1000 Island dressing. It's like a buffet, but without having to get up and down 14 times. Heaven.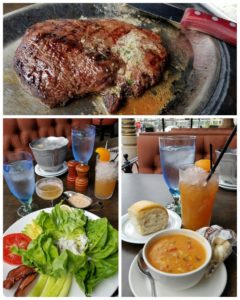 The
Crab Bisque
was very good – not creamy like the lobster bisque but thick and rich anyways. The sourdough rolls, obviously fresh out of the oven.
L&M has a very short drink menu but each one is a winner so who needs 20 choices? We enjoyed the
Navy Grog
(very small glass) and the
Temper Tantrum
. We also tried the "
Prisoner
" Zinfandel – good but a bit fruity. The waitress let us know of the
Predator
, the other twin wine from the same winemaker. Available at Bev-mo, she said.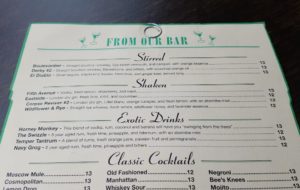 The waitress knew how to sell. She upsold us on the wine, convincing us to try one $4 more than we'd planned on, and conned me into a Key Lime pie when I really just wanted to split a Cheesecake.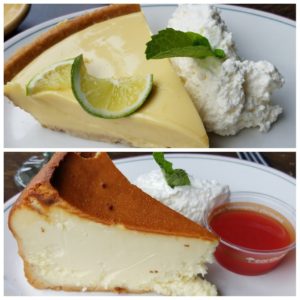 Very good food – excellent bread – good drinks – pricey but worth it for the ambiance. Bonus today: Bernie Sanders demonstration on 5th Avenue!!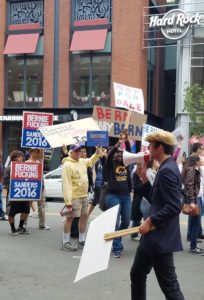 Lou & Mickey's
224 Fifth Ave, San Diego, CA 92101