Yosemite Falls
Who knew a weekend in April would be so busy? At 4pm on a Saturday, we entered the park and were waiting in a line of cars that started just past Bridalveil Falls. The Ranger on his bike said he thought parking spots might be opening up soon in the public lots. DH kept asking why we couldn't just park and walk to the falls.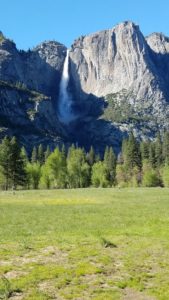 Eventually by the time we reached Swinging Bridge I had broken down and we parked and hoofed it over the bridge across the meadow to the Falls.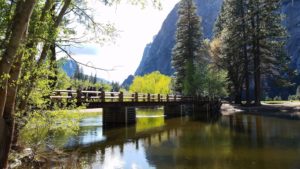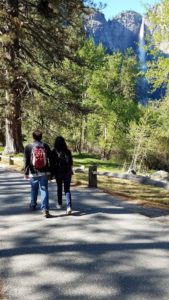 Maybe 20 minutes, a perfect walk. The light was breathtaking in the late afternoon.