Mercado De San Miguel (Madrid, Spain)
One of Madrid's famous markets, MSM has a huge variety of cheeses, olives, meats, wines, and sweets. Think of it as an enormous tapas bar.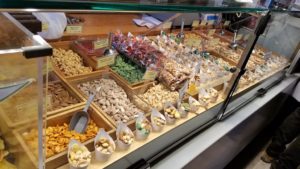 The fam spent a few hours today here grazing the stalls. DD finally had her Cone of Ham. No bread, just 13EU worth of ham bits.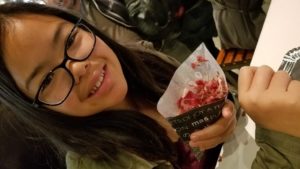 We tried shrimp and chicken croquettes, several cheese toasts (each with fruit or veggie or herb garnishes),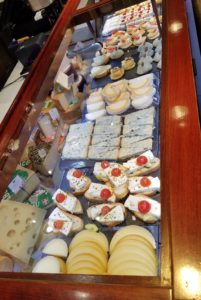 A smoked salmon toast,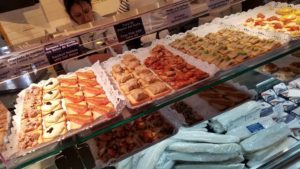 Crema Catalan (with cinnamon!), olives stuffed with cheese or ham or both,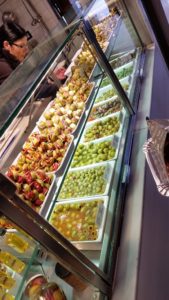 and some wonderful red Rioja wine. And most 1 or 2 Euro. I had no idea how delightful the Mediterranean diet could be.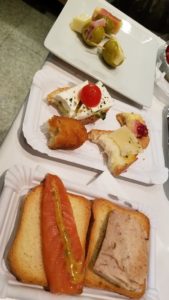 And then, a Chocolate cake and a huge chocolate donut stuffed with? I don't know what. I could move to Spain. Right now.