Sake-Off
Last night, we put up Horin against another longtime favorite, Ozeki Karatamba "Dry Wave". Horin is much heavier bodied whereas Karatamba is lighter and dryer (+7). Which is what we prefer. Karatamba is the winner!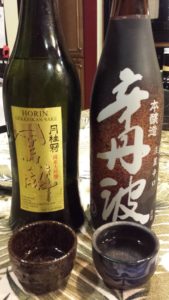 Just as with wine, every restaurant that has a cold sake list, has a very short one that changes frequently, so you can never expect to find your favorite anywhere. So sad. One exception is the very widely distributed Takara
Sho Chiko Bai
Classic (+3), another favorite of ours.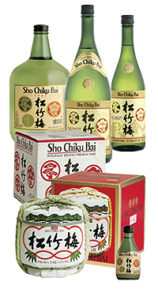 Or I could be confusing this one with
Sho Chiku Bai Ginjo Premium
(+3) which is also quite easy to find.

Look at this! Sho Chiku Bai Extra Dry (+7)! How can we not have seen this before??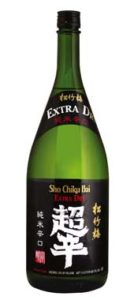 Kikusui
(+1) in the beautiful blue bottle is similarly dry and delicious.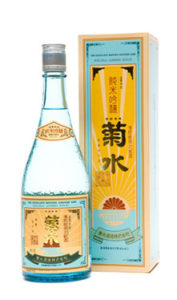 While researching sake tonight, I ran across
truesake.com
which has some reviews (only a few Gekkeikan sake reviews?) but their reviewer's lists of favorite sakes (
Mei
, and
Lynette
) deserves some careful research and investigation.