Gekkeikan Horin Ultra Premium Junmai Daiginjo
Horin. The magnificent black beast. One of our most favorite cold sakes. Kaina and Kelly turned us on to this one. They can buy it at their Costco in Hawaii! Just another reason they are so lucky live Hawaii. We played
And Thus Sprach Zarathustra
from Youtube as we were opening the black monolith: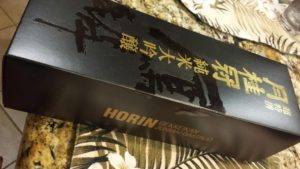 A wonderfully balanced sake, not too sweet, not too dry, with subtle flavors – no banana flavor here.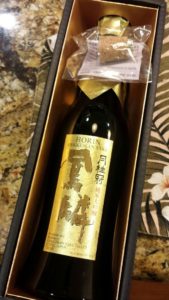 Elusive in our area, we have seen it at Marukai and HMart in San Diego for about $38/bottle. We pulled this bottle out of storage and opened it tonight. You only live once!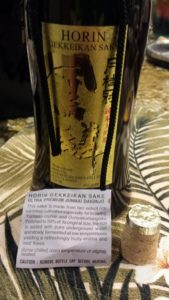 A few internet reviews of Horin: